Shalamar
O2 Ritz Manchester, Manchester.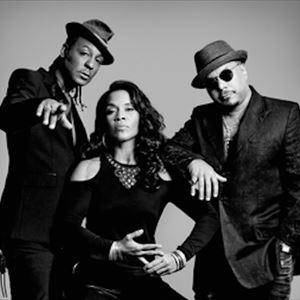 More information about Shalamar tickets
AGMP presents
SHALAMAR
featuring Howard Hewett, Jeffrey Daniel & Carolyn Griffey
+ DJ Aadil Rasheed (Crackers Radio)
Shalamar are one of the most successful Soul groups of all time selling 25 million albums worldwide.
Soul Train producer Dick Griffey had the idea of a Soul Train singing group and drafted in Jeffrey Daniel to start forming the band. Jody Watley and Gary Mumford joined the group and they were named Shalamar.
At the time Jody had no prior vocal recording experience and The Whispers and Carrie Lucas were brought in to help with background vocals. After Gary Mumford voiced his reluctance to tour and be away from his vocal teaching sessions in the Bay Area, Jeffrey brought in Gerald Brown who was a vocalist in the previous Soul Train singing group. Added to the mix was producer and new maestro of the music scene Leon Sylvers. After the hit song 'Take that to the bank' made the first legitimate waves for Shalamar, Gerald left the group.
Once again Jeffrey called upon a local club singer Howard Hewett. This time, was the right time for Mr. Hewett and their next single 'Second Time Around' would be Shalamar's first Platinum selling single.
Shalamar went on to have world-wide hits such as 'A Night to Remember,' 'There It Is', 'I Can Make You Feel Good,' and many others. Shalamar toured the world and filled arenas and stadiums. Jeffrey Daniel left the group at its peak to pursue a solo career. Jody Watley followed suit to pursue a solo career. Thus came the end of the original line up of the most remembered R&B group since The Jacksons.
Shalamar are back with Howard Hewett, Jeffrey Daniel and Carolyn Griffey and their band to perform all the hits and more with the backing of their full band.