She Past Away in London
Subterania, London.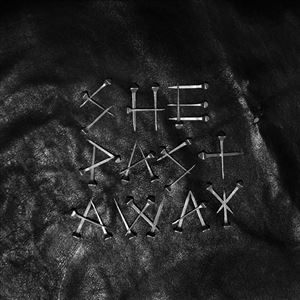 Subterania,

12 Acklam Road, Portobello
London.
W10 5QZ
Nearest Tube - Ladbroke Grove (3 min walk)

Bus - 23, 52, 295, 7, 452, 70
info@subterania.net
16+ only. 16s to 18s must be accompanied by an adult. No refunds will be given for incorrectly booked tickets.
More information about She Past Away in London tickets
Excited to announce Darkwave legends She Past Away will be headlining Subterania, London 2nd of May 2020.

She Past Away play richly-produced, booming, club friendly, gothy, danceable postpunk that harkens back to the founding of darkwave in the mid-1980s. In past interviews, She Past Away have winced at comparisons with the Sisters of Mercy ("They say 'You're like Sisters of Mercy,' because they only know Sisters of Mercy," keyboardist Doruk Öztürkcan once grumbled), but perhaps comparisons to acts like "Your Master is Calling"-era Pink Turns Blue are more apt. Danse Society and Asylum Party also come to mind. In truth, however, She Past Away are their own thing, a duo that play what they note is dark-wave with a re-worked 80s sound, and who also intriguingly note that their lyrics are "minimalist poetry in the Turkish language." Indeed, all of the band's song titles, lyrics, LP titles, etc., are in Turkish—a proud declaration of the group's background—minimalist poetry married to cold synth lines and a spacious, almost ethereal, guitar work buoyed up into the dark sonic aether by throbbing, danceable beats.