Show of Hands: Special Relationship Tour
Cutty Sark, Greenwich.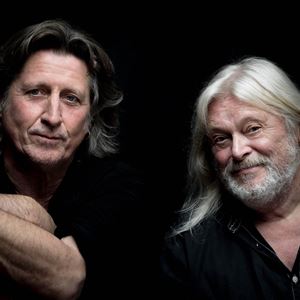 Show of Hands will return to Cutty Sark once more for another spectacular weekend of acclaimed folk rock.
More information about Show of Hands: Special Relationship Tour tickets
For their 'Special Relationship' Spring tour, Steve and Phil will be joined by acclaimed US singer songwriter, Richard Shindell.
Hailing from New Jersey but now a resident of Buenos Aries his songs 'You Stay Here', 'Reunion Hill' and 'Next Best Western' are already firmly part of the Show of Hands repertoire.
From the Great War to the Civil War, from Bristol to Baltimore, expect an Anglo/American exchange of songs of the road, history and romance.
After an incredible Bank Holiday weekend of music in 2018, Cutty Sark Theatre is thrilled to have Steve and Phil back - book tickets now to avoid disappointment later!