Shunt Voltage [LIVE] Tickets
The Imaginarium, Leeds.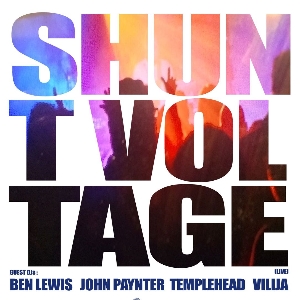 Dit evenement verleent alleen toegang aan bezoekers boven de 18 jaar. Er vindt geen restitutie plaats voor bezoekers onder deze leeftijdsgrens.
Meer informatie over Shunt Voltage [LIVE] tickets
Hailing from Northern Shires, Shunt Voltage manufacture electronic beats where once industrial giants manufactured goods for the World.
Their beats are a combination of grooves, sound textures, effects and samples jammed together against a backdrop of acid infused beats.
Shunt Voltage mix their tracks live and show weird video's. They are a bit odd but good. People Dance.
They have played a sold out show at The Social W1 and supported Curses on their European tour and played the famous Golden Lion.
We are lucky and super stoked to have 4 of Leeds top selectors of Wonky Acidness, Ital Disco and associated goodness. John Paynter [Paisley Dark] Templehead [Megadog] Ben Lewis [UFO Club] and Vilija [Outlaws]. Come along for a shuffle
[SV onstage about 11.30]