Silent Disco | Akram Khan and darvish
Asia House, 63 New Cavendish Street, London, W1G 7LP.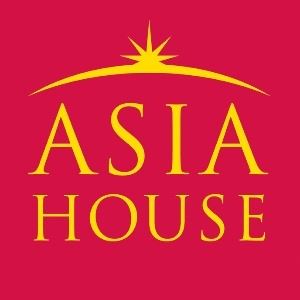 Under 18s must be accompanied by an adult. We cannot issue refunds to under 18s who are not accompanied by an adult.
More information about Silent Disco | Akram Khan and darvish tickets
NO MAN'S LAND
Silent Disco and in-conversation with Akram Khan and darvish at Asia House (19 April 2018)


Tickets £12 General, £10 Concessions, £6 Asia House Arts Members

Asia House is pleased to be hosting for the first time, world renowned choreographer and dancer, Akram Khan, MBE as a special complementary event during the exhibition, ?No Man's Land?, with recent works by darvish.
On Thursday 19 April the darvish, the artist will be in conversation with, Akram Khan, to discuss ?exploration in space' through art and movement. The discussion will be followed by a silent disco, provided with music compiled by the artist. The concept behind the silent disco is to encourage free movement for the viewer in reference to the ?The Stone Garden'. The silent disco will be in the presence of darvish and Akram Khan.

Exhibition - No Man's Land - works by darvish (18 April - 27 April 2018)
Free
Opening times: Monday - Friday: 10.00 - 18.00
Asia House is to host an exhibition comprising of film, painting and drawings by the Iranian-American artist, darvish.
The exhibition will explore a notion of internal and external explorations of space, and pays homage to the Iranian farmer Darvish Khan Esfandiarpour (coincidentally sharing the same first name as the artist).

Unable to hear or speak since birth, Esfandiarpour's land was confiscated by the Shah's regime as part of the ?White Revolution' land reforms of 1963. Leaving him with land too arid to grow crops, he spent the next 40 years hanging heavy stones from dead trees and erecting them single-handedly. The art installation is known as ?The Stone Garden' and based in the province of Kermanshah. The farmer would perform his uniquely personal and ceremonial dance and could be seen as a silent protest to an unjust act.

Inspired by the Stone Garden's exploration of territory, darvish's exhibition, No Man's Land, references the unoccupied, highly dangerous space between enemy lines during conflict - contested but ultimately useless land over which men fight and die. The title seeks to invoke the absurdity of patriotism and the abstraction of land division.

Darvish is a half Iranian, half American artist who embraces the sub-culture that has grown out of his two opposing homes, playing with stereotypes and fusing together clashes of cultures.

Movement plays a large part of his process. His studio, which he calls his ?cosmic gym' is home for both painting and bodywork. By opening up space internally he is better able to access the open spaces he represents on paper or canvas.

Asia House Arts Members need to enter their unique membership number when booking online. This can be found on the back of your membership card. Please call 0207 307 5454 if you experience any issues booking tickets.