Simply Good For You Cookery Demo & Lunch
Lime Wood, New Forest.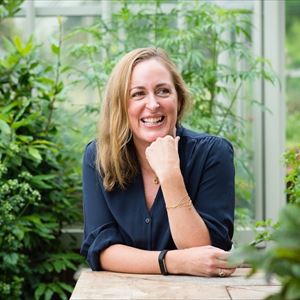 At Lime Wood and Herb House, we have teamed up with some of the most respected experts in the wellness industry to create a space that helps guests and members to really nurture their well-being and feel their absolute best. The experts bring with them a wealth of knowledge, expertise and insider advice that has been integrated into the heart of the hotel and spa; their philosophies influence and underpin our overall approach to nutrition, fitness and holistic wellness.
To help us achieve this, we are working with Nutritional Therapist Amelia Freer to introduce her nutritional guidance so that those looking to support and enhance their well-being have access to the most nourishing options. Amelia is passionate about the power of food, and is on a mission to help others discover and celebrate nutritious food - food that is accessible, easy to make and that bursts with goodness and flavour. Her extensive training, knowledge and passion mean that she is now considered one of the UK's leading voices on the power of food and how you can really lead a happier, healthier life with optimum nutrition.
More information about Simply Good For You Cookery Demo & Lunch tickets
In celebration of the launch of Amelia's new book, Simply Good For You, Amelia and Iain, our Cookery School join forces in this relaxed and friendly 2-hour cookery demo, to inspire you with lots of tips, tricks and shortcuts to help make cooking healthy meals from scratch simpler and speedier. Because life is busy, but we still want great, nourishing food on the table; this workshop will show you how. You'll leave with a folder of useful handouts and all the recipes we cover, as well as some extra handy information and cupboard essentials. We will wrap up with a delicious lunch at the Cookery School Kitchen Table and you have lots of time to chat to Amelia over lunch.

What's included? Two-hour cookery workshop in HH&Co's Backstage Kitchen followed by a 2-course lunch with Amelia, plus a goodie bag to take away.

On the day (10am - 2pm):
- Cookery demonstration with Amelia, where she will share with you a selection of her favourite recipes from her book 'Simply Good For You'.
- Group lunch, where you will sample some delicious 'Simply Good For You' dishes.
- Q&A with Amelia to answer all of your cooking and nutrition questions, and how to recreate recipes at home.
- A healthy goodie bag to take away including recipes, handouts and tasty treats.


Click here for more information about Amelia Freer's Workshops at Lime Wood.
Tickets are non-refundable, but are transferable. Subject to availability. Please contact membership@herbhousespa.co.uk in case of special circumstances or with any further enquiries