Simply Red Biglietti
Bournemouth Int'nl Centre, Bournemouth.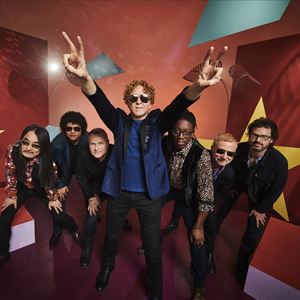 1. Your ticket purchase constitutes a personal, revocable license and, at all times, remains the property of the promoters. This ticket must be surrendered to the promoters upon request.

2. Your ticket/s are sold by the promoters directly to you the consumer. Any tickets purchased by business or traders in breach of the terms and conditions of ticket sale will be cancelled. By accepting these terms and conditions you confirm that you are a consumer.

3. Your ticket/s will IMMEDIATELY BECOME INVALID if resold OR OFFERED FOR SALE unless the sale is through the Artist's official re-sale channels as advertised, or ticket agent fan to fan exchange (where applicable). Tickets sold via third parties and other unauthorised outlets, including online auction sites, are not valid for admission. The resale of a ticket renders it invalid and may lead to refusal of entry.

4. Ticket sales are limited to a maximum of 8 per person.

5. Only tickets purchased through approved ticket agents are valid for admission. The venue reserves the right to refuse admission.
I minori di 16 anni devono essere accompagnati da un adulto. Non sarà concesso nessun rimborso per le persone di età inferiore ai 16 anni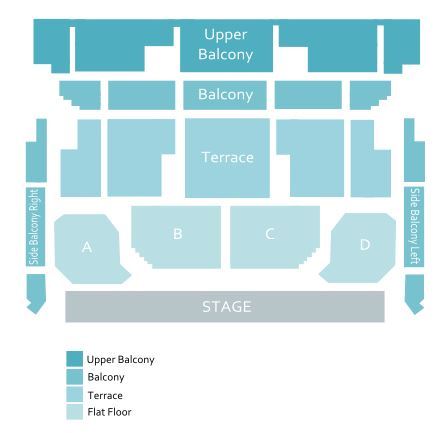 Quando proponiamo un piano della sala per un evento, facciamo tutto il possibile perché le informazioni che ricevi siano corrette. Tuttavia, non possiamo garantire l'esattezza delle nostre piante di sala in caso di tempo limitato o di cambiamenti specifici della sala, dovuti ad esigenze della produzione. Le piante di sala sono generalmente fornite a titolo indicativo e non sono un'esatta rappresentazione della disposizione dei posti nel luogo dell'evento.
Più informazioni su Simply Red biglietti
VENUE AGE RESTRICTIONS

STANDING CONCERTS
No Under 12's to stand
12 - 13 years standing to be accompanied by an adult (ratio 1 adult to 4 c
hildren)
14 years and over are able to stand without an accompanying adult at paren
ts discretion

SEATED CONCERTS
No age restriction unless advertised as unsuitable for certain ages i.e. x
rated comedian etc
All children under14 years must be accompanied by an adult.
1 adult may supervise a maximum of 10 children under 14 years.
14 years and over are not required to have an accompanying adult


Children under two years of age will not be admitted to the Performance un


Set One: 20:00- 20:50
Interval
Set Two: 21:15-22:30