Simply Red Tickets
Brighton Centre, Brighton.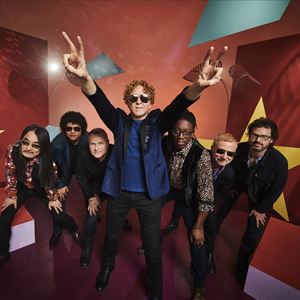 1. Your ticket purchase constitutes a personal, revocable license and, at all times, remains the property of the promoters. This ticket must be surrendered to the promoters upon request.

2. Your ticket/s are sold by the promoters directly to you the consumer. Any tickets purchased by business or traders in breach of the terms and conditions of ticket sale will be cancelled. By accepting these terms and conditions you confirm that you are a consumer.

3. Your ticket/s will IMMEDIATELY BECOME INVALID if resold OR OFFERED FOR SALE unless the sale is through the Artist's official re-sale channels as advertised, or ticket agent fan to fan exchange (where applicable). Tickets sold via third parties and other unauthorised outlets, including online auction sites, are not valid for admission. The resale of a ticket renders it invalid and may lead to refusal of entry.

4. Ticket sales are limited to a maximum of 8 per person.

5. Only tickets purchased through approved ticket agents are valid for admission. The venue reserves the right to refuse admission.
Unter 15-Jährige müssen von einem Erwachsenen begleitet werden. Nicht korrekt gebuchte Tickets werden nicht rückerstattet.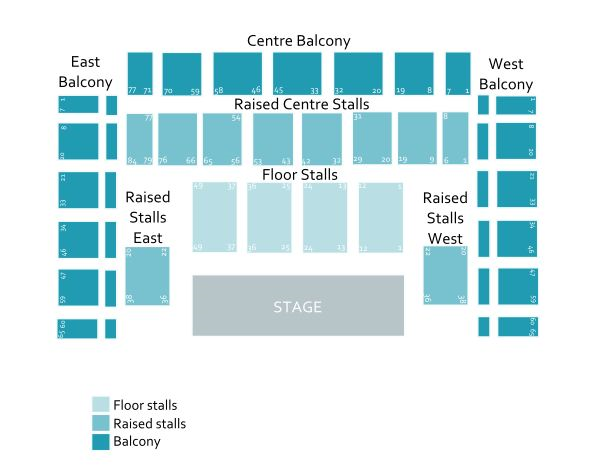 Wenn eine Platzverteilung für die Veranstaltungen angegeben ist, bemühen wir uns um möglichst korrekte Informationen. Wir können die Korrektheit der Sitzverteilung allerdings nicht garantieren, da es aufgrund von Produktionsanforderungen zu kurzfristigen Änderungen seitens des Veranstaltungsortes kommen kann. Die Platzverteilung ist also stets als Hinweis zu verstehen und entspricht nicht einer exakten Darstellung der Platzverteilung am Veranstaltungsort.
Mehr Informationen über Simply Red Tickets
No under 14's allowed in standing areas.


Set One: 20:00- 20:50
Interval
Set Two: 21:15-22:30