Single Day Admission
Waterperry Gardens, Oxford.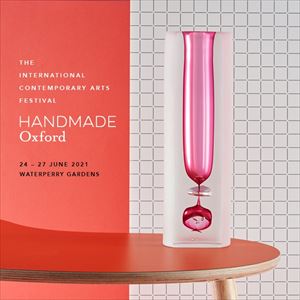 Handmade in Britain is pleased to present Handmade Oxford - The International Contemporary Arts Festival, 24 - 27 June 2021, at Waterperry Gardens, previously the home of Art in Action for 40 years (1977 - 2016). A celebration of contemporary arts, Handmade Oxford brings together over 250 international and UK-based artists, designers and artisans.

Working in collaboration with Waterperry Gardens, Handmade in Britain presents a curated selection of craft and design, sculpture, interiors, print, fine art and more, alongside a packed programme of workshops, demonstrations and talks. The festival invites you to meet, commission and shop directly from makers, while enjoying a day out in the beautiful surroundings of Waterperry Gardens.