Ska Night with Skabucks Tickets
The Coundon Club, Coundon, Coventry.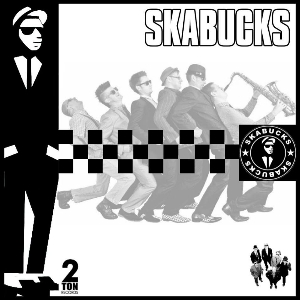 More information about Ska Night with Skabucks tickets
Ska Night with SKABUCKS, Coventry
Join us for our Ska Night with Skabucks at Coundon Social Club. From the moment you walk into the room you will want to hit the dance floor and get down to the uplifting sounds of Ska.
Hey, you, don't watch that… watch this! …This is the heavy, heavy monster sound!
Tip-top, don't stop, rip it up, rip snortin' tear it down. Toe tapping, foot stomping, handclapping, pulse-racing, fist-pumping, high fiving, getting it on & getting down. Hi-energy, hi-voltage, dancin' skankin' uptown top rankin' groovin', grindin', turnin', stormin' sound of the most bodacious badass mother-funker delivering the top end of maximum Ska and Two-Tone music by the one and only Skabucks Band.
Ska evolved in the 1960s from traditional Jamaican and pan-Caribbean genres, combined with the dramatic new influences of North American rhythm and blues, jazz, and early rock 'n' roll.
So, what are you waiting for? Get your friends together and join us for a top-class night.
Tickets on sale now.
This event is open to non-members.