Slay Duggee
The Craufurd Arms, Milton Keynes.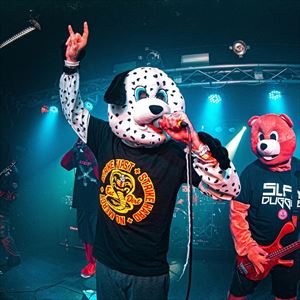 More information about Slay Duggee tickets
The Craufurd Arms (Live Music Venue) Presents...
2ND SHOW ADDED DUE TO PHENOMENAL DEMAND!!
SATURDAY 1ST FEBRUARY 2020
My First Metal Gig with special guests The Lords of Toddler Metal Slay Duggee
We're here to bring metal to the under 10 masses... and over 10's too. METAL! A-WOOF!
- Prizes for Best FACE PAINT and MOSHING
- Corpse Face Painter or do your own at home
- We have a limited number of Ear Defenders supplied by Edz Kidz Ear Defenders available, but please bring your own just incase, this will be a full volume show
twitter.com/craufurdarmsmk
instagram.com/craufurdarms/