Sleeper
Concorde 2, Brighton.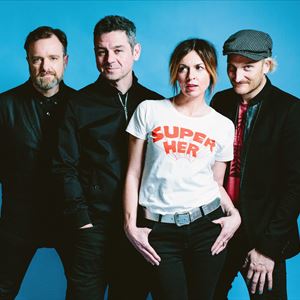 14+ alleen. 14en tot 15en dienen te worden begeleid door een volwassene. Niet-correct geboekte tickets worden niet terugbetaald.
Meer informatie over Sleeper tickets
Sleeper will celebrate 25 years since the release of their debut album Smart with a deluxe re-issue.
Smart, which will be re-released on June 5th 2020, will be available for the first time on Limited Coloured Vinyl, and both the CD & Vinyl come with 10 additional B-Sides and Rarities from the Smart campaign and an updated booklet insert complete with new photographs.
The Britpop band have announced a one-off show at Concorde2 in Brighton to celebrate the re-issue hitting the shelves, ahead of their co-headline tour with the Bluetones in August/September.
Frontwoman Louise Wener said: "We can't believe it's 25 years since SMART was released. On the day it came out we all jumped on the 73 bus to HMV Oxford Street to see the giant window display. Andy and Jon got a bollocking from staff for putting the vinyl at No.1 in the racks - by Saturday it ended up at No.5 - still a totally surreal feeling. We cannot wait to play this record in full and take it out on tour."
**This is a 14+ event. Under 16's must be accompanied by an adult.**