Sloth Racket
The Bridge Hotel, Newcastle Upon Tyne.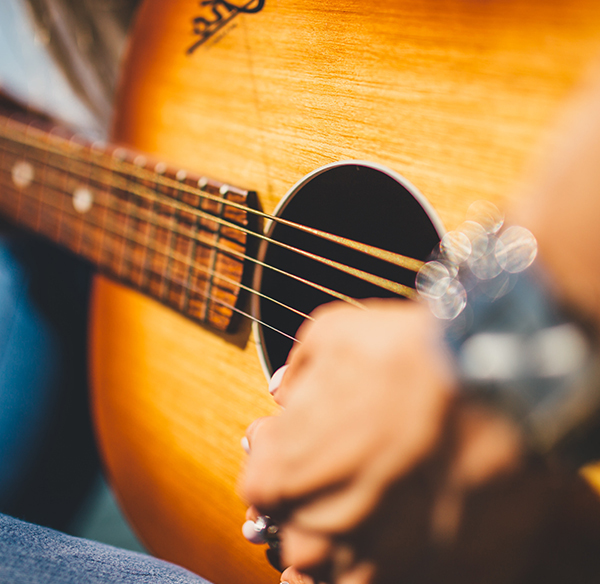 14+ only. 14s to 18s must be accompanied by an adult. No refunds will be given for incorrectly booked tickets.
More information about Sloth Racket tickets
Sunday 1st September (Doors 7.30pm / Music Starts 8.00pm)
SLOTH RACKET
The Bridge Hotel - Newcastle
£8 / £6 Concessions
SLOTH RACKET
Cath Roberts (Baritone Saxophone) Sam Andreae (Alto Saxophone) / Anton Hunter (Guitar) / Seth Bennett (Bass) / Johnny Hunter (Drums)
Sloth Racket is a band of UK improvisers led by baritone saxophonist Cath Roberts, with Sam Andreae on alto saxophone, Anton Hunter on guitar, Seth Bennett on bass and Johnny Hunter on drums. They play Cath's compositions, combining written fragments with graphic notation to explore the balance between freedom and structure. The results are always different, and so far have ranged across musical territories taking in fiery free jazz, minimal improv textures and heavy riffs.
The band formed in 2015 when Jazz North East invited Cath to present a new project at Gateshead International Jazz Festival. Everyone agreed this had to be more than just a one-off, and they went on to appear at London Jazz Festival, Brighton Alternative Jazz Festival and LUME Festival, as well as touring every year. Sloth Racket have released three studio albums on the Luminous Label and one live album on Tombed Visions.
Sloth Racket return to Newcastle in tour support of their new album 'Dismantle Yourself' due out on Luminous on 2nd September 2019.
www.slothracket.co.uk
'Lurching between riff and abstraction…maintains an elegant balance between emergent melody and the wilder activity at its fringes' – The Wire
'Startling moments of altered perspective' – Bandcamp Daily
'Consider this an important contribution to the debate about spontaneity versus form.' – Jazzwise
'An agreeably spicy goulash of free improvisation, grumpy riffs and bluesy themes.' – The Quietus
'Nobody in their right mind is going to call this row slothful.' – Record Collector

VENUE
The Bridge Hotel
Castle Square, Newcastle upon Tyne, NE1 1RQ
Contact: 0191 232 6400
Accessibility: The Bridge Hotel is an upstairs room with stair access only
Travel: Any Bus and Metro to Central Station
14+ with under 18's accompanied by an adult but please do contact the venue for full details regarding younger ages and for any further queries regarding accessibility.

TICKETS
Reflex CD (Nun Street - Newcastle) 0191 260 3246
www.seetickets.com / info@jazznortheast.com
Admission is generally possible through payment on the door subject to venue capacity
Our concessionary rate is available to MU / NUS / OAP / Benefits
www.seetickets.com/tour/jazz-north-east

FACEBOOK
www.facebook.com/events/1178577965636841