Snarky Puppy - Cooljazz 2023 Tickets
Hipódromo Manuel Possolo, Cascais.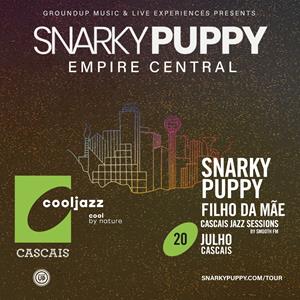 COOLJAZZ HAS 3 CONCERTS PER NIGHT.

CASCAIS JAZZ SESSIONS BY SMOOTH FM - 20H
FILHO DA MÃE - 21H
SNARKY PUPPY - 22H15
Come early and enjoy having dinner at Cool Pick & Go.
For Reduced Mobility tickets, please contact ticketing@liveexperiences.pt
For Boxes Tickets, please proceed to the second tab
Age rating, over 6 years old upon purchase of a ticket.
This event is for 6 and over - No refunds will be issued for under 6s.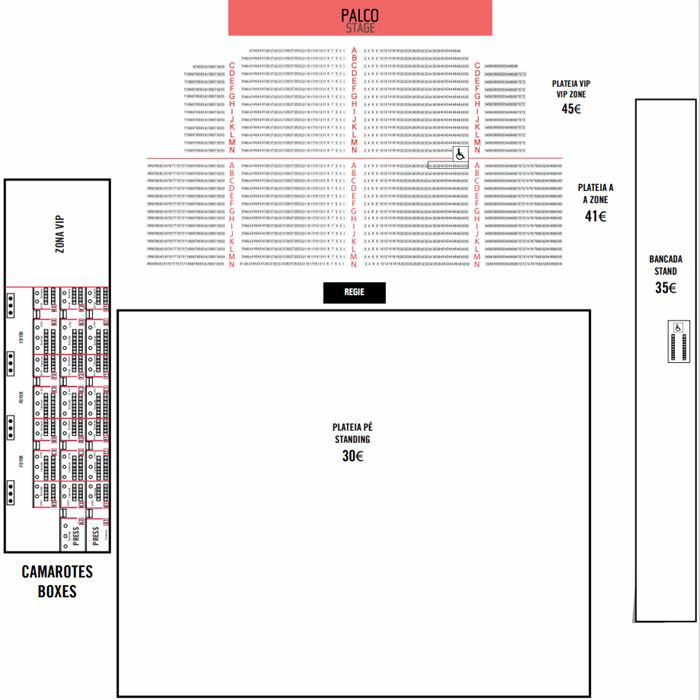 Where we provide a seating plan for events, every effort is made to show you correct information. Ho...
More information about Snarky Puppy - Cooljazz 2023 tickets
18TH EDITION COOLJAZZ 2023
SNARKY PUPPY | FILHO DA MÃE JULY 20th - Hipódromo Manuel Possolo | Cascais
Doors open – 19H00
Concerts start at:
Cascais Jazz Sessions by Smooth Fm – 20H00
First Concert Main Stage- to be announce
Headliner Concert Main Stage - to be announce
The American band presents the new album Empire Central (2022), released in September 2022, and revisits the last albums released in a unique concert on the COOLJAZZ stage. Snarky Puppy are confirmed for the 18th edition of COOLJAZZ and will take the stage on the July 20th, in Cascais. The Portuguese Filho da Mãe debuts at COOLJAZZ, on the July 20th, where he presents his latest album "Terra Dormente" (2022).
The contagious energy that the band delivers on stage is indisputable, with countless musicians present in its formation, making each concert a unique experience. COOLJAZZ once again welcomes Snarky Puppy for a presentation full of news, as well as a tour of their entire discography edited so far.
The new album Empire Central (2022) is a result of the band's influences, such as blues, hard rock, classic soul, modern gospel, funk, "fusion", always with a jazz base present. Snarky Puppy take the COOLJAZZ stage with 16 new original songs, which are inspired by the music scene of the city of Dallas, city where the group was born. The album was released in September 2022 and had as its breakthrough themes "Trinity", "Bet" and "Belmont". The band has released 13 albums, including pieces such as Immigrance (2019), Culcha Vulva (2016), Family Dinner (2016), We Like It Here (2014) and The Only Constant (2006).
With six albums edited, the artist and guitarist Filho da Mãe presents at COOLJAZZ "Terra Dormente" (2022), his most recent album, which was born between Alentejo and Lisbon. In 2018, he edited the album "Água-Má", recorded on the Madeira island. "Mergulho" (2016), "Tormenta" (2016), "Cabeça" (2013) and "Palácio" (2011) are part of the artist's discography and history, which presents a unique vision through his journey on the COOLJAZZ stage, at the next July 20th.
COOLJAZZ has 3 concerts per night.
It starts at 8 pm with the Cascais Jazz Sessions, then the First Concert on the main stage and ends with the Grand Concert on the main stage, at times yet to be defined. Closer to the date, check the festival schedule at https://www.cooljazz.pt/cartaz.html
Snarky Puppy
Facebook | Instagram | Spotify | Youtube
Vídeo - here
FILHO DA MÃE
Facebook | Instagram | Spotify | Youtube
Vídeo - here

More information and gallery - cooljazz.pt
Facebook: facebook.com/cooljazzfestival
Spotify: cooljazzfestival
Instagram: instagram.com/cooljazzfestival
TikTok: tiktok.com/@cooljazzfestival
Youtube: youtube.com/c/cooljazzfestival
Promoter
Live Experiences | (+351) 211 972 102 | info@liveexperiences.pt