Sonic Sisters Club #1
The Studio - Hartlepool, Hartlepool.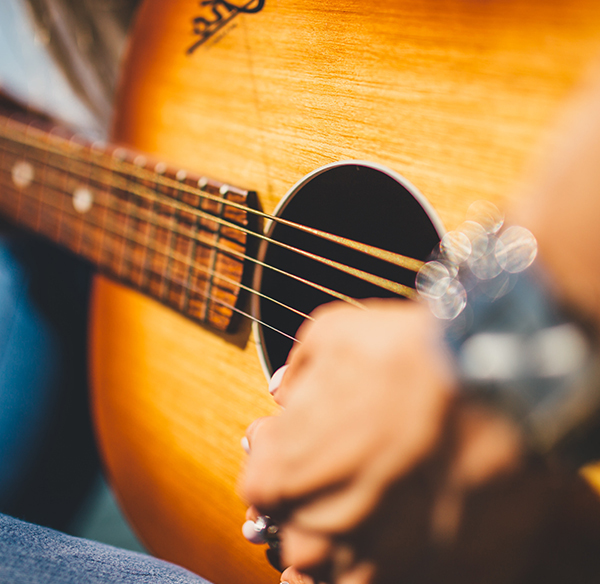 16s - 17s must be accompanied by an adult. No refunds will be given for incorrectly booked tickets.
More information about Sonic Sisters Club #1 tickets
On Friday 16th November, The Studio in Hartlepool will present the very first Sonic Sisters Club in celebration of the talented women of Hartlepool and beyond with music, art and song. The all-female line-up for this premiere night is outstanding and features the talents of Venus, Charlotte Grayson, Loz Campbell and GGAllan Partridge.
Striving to create a better understanding of women's rights through music, Venus advocate for women in alternative music and a safer, diverse music scene. The Leeds-based all-girl five-piece rock band are influencing many with their positive energy of "feminism and activism." Their passion for these topics is presented through a mix of rock and punk-influenced sounds and attitude.
At the age of just 14, Charlotte Grayson was already gaining confidence in local venues playing unfamiliar covers. Now, just 4 years later, Charlotte has already established herself as an excellent singer-songwriter with 200 gigs under her belt. Her heartfelt lyrics cover topics of love, loss, teenage angst and social commentary and her new single 'Something to Miss'/'Mesmerised' is out now and will be followed by a full album due out in early 2019.
Championed by Bob Fischer of BBC Tees Introducing, Charlotte is becoming a well-known name in the North East and her talent and popularity are set to provide her with a springboard for a very positive future.
Loz Campbell is an incredible singer/songwriter from Wakefield, West Yorkshire, who first emerged at the age of just 15. Described as the love child of Kurt Cobain and Skunk Anansie, the ridiculously talented Loz captivates audiences with her unique tone and music which has strong links to 90's bands including Garbage and Nirvana. Difficult to place in just one genre, Loz and her band cover a wide range of musical styles through original music alongside classic covers.
Originating from Teesside, GGAllan Partridge perform party songs about depression, robot girlfriends and stalkers and have been described as "northern noisy radgepop art-punk lasses" – they're perfect for fans of shouting, absurdity and dancing.
The evening promises to be a noisy, dazzling and charismatic night of talent. The variety of styles and personalities guarantee that there will be something for everyone in this celebration of female talent.
We also invite Hartlepool's own Bettie Hope aka Slutmouth who will be displaying and selling her art too.
So get yourself along to The Studio, Hartlepool on Friday 16th November. Doors open at 19.30
Tickets are £5adv £8otd available from seetickets
LINKS:
https://www.facebook.com/events/1866645743456321/
https://www.facebook.com/CharlotteGraysonMusic/
https://www.facebook.com/slutmouthdesign
https://www.facebook.com/LozMusic/
https://www.facebook.com/VENUSGRRRLS/
https://www.facebook.com/geegeeallan/
https://www.facebook.com/thestudiohartlepool/