Sponge
Matson Baptist Church,, Gloucester.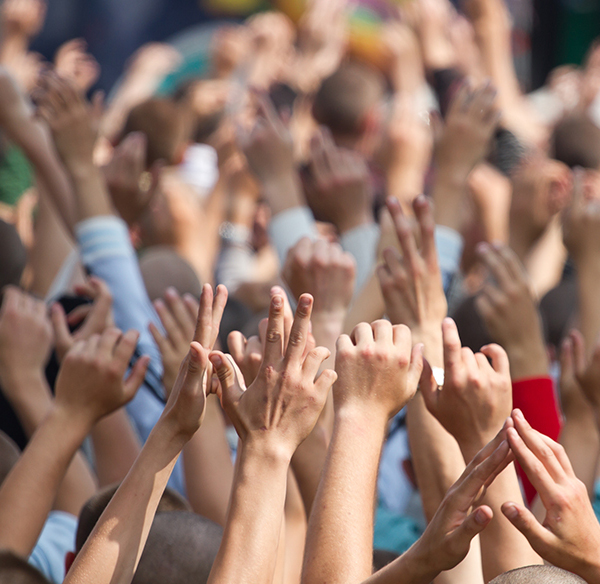 Adults and children require a ticket each.
Booking fees apply.
Exchanges and refunds unavailable. Tickets will not be refunded in leiu of late arrivals.
More information about Sponge tickets
Roll, squeeze and pop yourself through a new, squishy kind of family show with a funky 1970s soundtrack, including disco favourites The Hustle and Car Wash!
Have a boogie at the baby disco and enjoy playtime at the end!
"Children are like sponges. They absorb all your strength and leave you limp, but give them a squeeze and you get everything back." – Jane Geldart
Dance company Turned On Its Head make exciting participatory theatre for early years, taking children on a creative journey, engaging audiences and encouraging lots of family interaction.
Everything in Sponge can be made with simple materials at home so there's plenty more fun to be had after leaving the theatre.
"I was almost as excited as my son"
***** Time Out London
"Imaginative, suggestive and open-ended visual and material play that really gets toddlers going –
the best kind of theatrical play session".
Exeunt Magazine
Suitability: Ages 4 months - 4 years and their not-so-grown-ups
Duration: 40 mins plus 10 mins playtime / 70's boogying!
Other:
You will need to take off your shoes for this performance so make sure you're wearing some cosy socks!
We know how difficult it is to get little ones ready. Because we're running 3 shows a day it's really important that we start on time. We'd really appreciate it if you could try and arrive in plenty of time and we'll have a space for early birds to sit and play beforehand.
*Everyone needs a ticket – little ones and adults too#
About PMLD & SEN shows
We have 1 PMLD performance & 1 SEN show.
Whilst the performance works with a wide age range for PMLD audiences, our SEN performance is specifically tailored towards younger children aged 5 & under.
If you have any questions about these performances, please email ellie@strikealightfestival.org.uk
Supported by The Spark Arts
With thanks to Curve and Z-arts
All Sponges provided by Sydney Heath
Postcode for venue: GL4 6LA