Steve Beresford / Hannah Marshall / John Butcher Tickets
Literary and Philosophical Society, Tyne And Wear.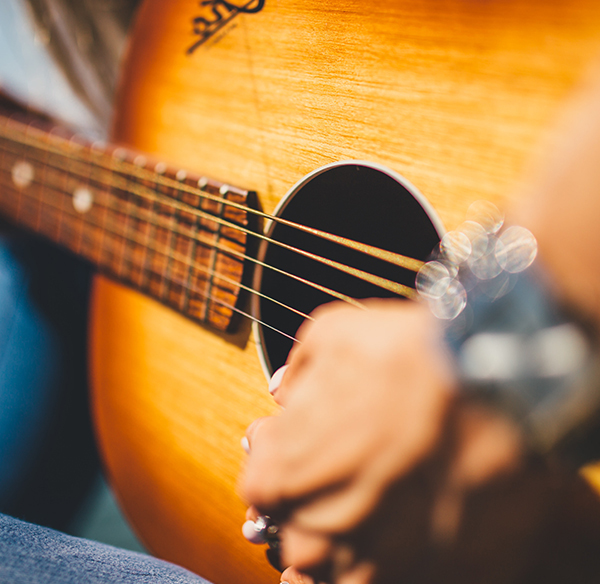 This event is for 16 and over - No refunds will be issued for under 16s.
More information about Steve Beresford / Hannah Marshall / John Butcher tickets
Jazz North East at The Literary and Philosophical Society presents…

Steve Beresford / Hannah Marshall / John Butcher
Friday 16th June 2023
The Literary and Philosophical Society
Newcastle upon Tyne
Doors: 7.00pm (Event Starts 7.30pm)
£10 Advance and On The Door (advance booking recommended due to limited capacity)
Tickets: https://www.seetickets.com/tour/jazz-north-east
Facebook: www.facebook.com/jazznortheast

STEVE BERESFORD / HANNAH MARSHALL / JOHN BUTCHER

Jazz North East are delighted to invite Steve Beresford to Newcastle's Literary and Philosophical Society to engage a Q and A with Andy Hamilton in support of the recent biographical publication 'Pianos, Toys, Music and Noise'.

Steve will also perform solo and in trio formation with acclaimed cellist Hannah Marshall and saxophonist John Butcher.

Pianos, Toys, Music and Noise is a different kind of biography. Eschewing the formal narrative structure of conventional approaches, Andy Hamilton constructs his profile of musician/composer/free improviser Steve Beresford from a series of conversations/interviews. It is impossible not to warm to the subject himself.
"Steve Beresford is one of the world's great originals. Songwriter, improviser, composer, producer, teacher, lecturer, multi-instrumentalist, pop sideman and elegant hell-raiser, he has crossed, straddled, championed and smashed countless genres, exerting a huge impact on several generations of musicians in the UK and abroad. Filled with wit, humour and insight, these remarkable conversations touch upon a wide variety of Steve's thoughts and philosophy, and provide an essential addition to music scholarship in the 21st century." - John Zorn (Composer)
"Apart from being a major figure in the evolution of the British improvised music scene, Steve Beresford is extremely funny. He also possesses an encyclopaedic knowledge of and experience in many different genres of music. Little wonder then that this is a very amusing and informative book. I was fascinated by Steve's recounting of his adventures with luminaries such as Ivor Cutler and Derek Bailey. I was also struck by his modesty, his inclusive philosophy and the respect he has for the craft of music making. There's a relaxed informality here: Andy gives the conversations freedom to wander from Bernard Herrmann to the greengrocers apostrophe; from AMM to the superiority of the American milk carton and we are all the wiser for it. Throughout hovers a feeling of respect and friendship between the two and I'm reminded of how important it is for humans to be able to meet up, talk, and play music together" - Chris Abrahams (The Necks)
"Finally a book about Steve Beresford. An encyclopedia of what sits in Steve's brain a rich and generous kaleidoscope of music and life experiences and influences; a practical manual that can be passed on as a guide to be returned to and delved into again and again. Beresford through conversation with Hamilton reveals his universe of vital people. Essential reading for anyone interested in the possibility of a life as an alternative musician and a gentle mentor" - Angharad Davies (Improviser and Composer)
Steve Beresford is a British musician who graduated from the University of York. He has played a variety of instruments, including piano, electronics, trumpet, euphonium, bass guitar and a wide variety of toy instruments, such as the toy piano. He has also played a wide range of music. He is probably best known for free improvisation, but has also written music for film and television and has been involved with a number of pop music groups.
Beresford played in Derek Bailey's Company events and in the groups Alterations with David Toop, Terry Day and Peter Cusack, and the Three Pullovers with Nigel Coombes and Roger Smith. He was also a member with Gavin Bryars and Brian Eno of the Portsmouth Sinfonia.
Beresford has continued to play free improvisation with a number of prominent musicians, including Evan Parker, Lol Coxhill, John Zorn, and Han Bennink. He has collaborated extensively with Swiss-American artist/musician Christian Marclay and is member of the London Improvisers Orchestra.
From 2010 he performed various pieces by John Cage, including Indeterminacy with Tania Chen and comedian Stewart Lee, and a performance with Ilan Volkov at The BBC Proms 2012 at The Royal Albert Hall in London.

JAZZ NORTH EAST
www.jazznortheast.com
www.seetickets.com (Jazz North East in the search box)
Facebook: www.facebook.com/jazznortheast

Twitter: @jazznortheast
Instagram: jazznortheast

Email: info@jazznortheast.com

VENUE ADDRESS
The Literary and Philosophical Society,

23 Westgate Road,

NE1 1SE
www.litandphil.org.uk

AGE RESTRICTIONS / ACCESSIBILITY / TRAVEL
Age Restrictions: All ages welcome with under 18's accompanied by an adult.
Accessibility: The Loftus Room and Joseph Swan Room at The Lit and Phil are partly accessible.

There is a lift at the venue entrance for wheelchair users to access the building and those performance spaces, no wheelchair accessible toilets are available in the building.
Accessible toilets are available at Central Station, the 5 Quarter and Sleeperz Hotel next to the venue also have accessible toilets.
Travel: Any Bus and Metro to Central Station which is located less than 300 ft from the venue (approximately 2 minutes walk).
There is limited street parking, the closest car park is at Central Station.
Please do contact the venue for full details regarding younger ages and for any further queries regarding accessibility and parking.?

We encourage ecologically sustainable travel wherever possible by foot, bike and public transport.