Steve Finan
Falkirk Trinity Church, Falkirk.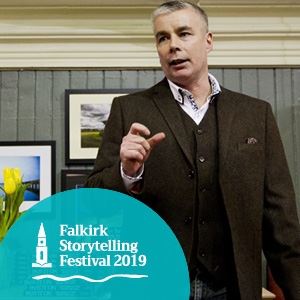 More information about Steve Finan tickets
Falkirk Storytelling Festival is pleased to bring Steve Finan to Falkirk Trinity. Steve is a journalist of 40 years' standing who has made the transition to author. He is a cobwebbed and dusty expert on newspaper and magazine archives and creates books, mainly drawing upon the extensive material in the DC Thomson archive. He also writes a weekly column in The Dundee Courier commenting on the use and abuse of the English language.
Steve will be talking about his job creating books from archive materials and will discuss his books 'Lifted Over The Turnstiles (Scotland's football stadiums of old)', 'Pass It On Tips (household tips shared between 1950s housewives)' and 'The Doc Replies (medical advice and questions from the 1950s and 60s