Steve Gibbons Band
Robin 2, Wolverhampton.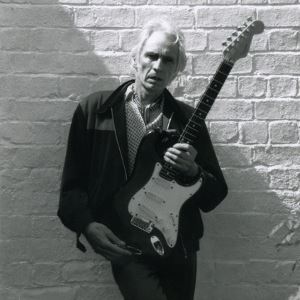 No under 14s in the standing area, 14 - 17s must be accompanied by an adult. No refunds will be given for incorrectly booked tickets.
After you buy, click Split It With PayPal

to easily split ticket money with friends.
More information about Steve Gibbons Band tickets
+ support
The hard driving/country flavoured rock & roll legend
Performing classic S.G.B. material from the past 4 decades inc 'TULANE'
Words such as artistry, charisma, endurance and integrity are often used in describing a legend. They all apply to Steve Gibbons, who has been in the music business for over four decades, surviving the ever-changing trends by being himself.
His creativity as a writer is reflected in the scores of songs to his credit, 14 albums (not counting "greatest hits", singles, EP's and guest appearances) sales of which have long surpassed the 1 million mark. In the small country of Sweden alone (population 8 million) he sold over 100,000 copies of his hit album "Down in the Bunker".
The most notable cover of a Steve Gibbons song is the title track for Roger Daltrey's (The Who) solo album "One of the Boys". Add to this material Steve's vitality and charisma as a storytelling performer, backed by a hard driving/country flavoured classic rock & roll band, and it's easy to understand why Steve Gibbons has such a loyal and yet still growing audience.
Regardless of venue, whether a club, pub, festival or New York's Madison Square Garden, Steve has the magic of enthralling an entire audience. Fans and professional musicians are in awe of The Steve Gibbons Band, which is one of the tightest and best in the business of rock & roll. Whether as a solo artist with his acoustic guitar, or fronting The SGB, or being backed by a big band, Steve is equally at home on the stage as a performing artist.
His audience is diverse; from motorcycle enthusiasts at the annual Isle of Man TT races to the jazz crowds at the famous Ronnie Scott's. Musicians involved with The Steve Gibbons Band through the years read like a Who's Who of British rock & roll superstars: Trevor Burton (The Move) Denny Laine (Moody Blues, Paul McCartney) Mike Kelly (Spooky Tooth, Joe Cocker) Robbie Blunt (Robert Plant) Alan Wickett (Paul Young's Q-Tips) Alan White (Yes) Dave Pegg (Fairport Convention, Jethro Tull) Richard Tandy (E.L.O.) Albert Lee (Eric Clapton) In 1970 Steve emerged in the first of the "supergroups", Balls with Trevor Burton, Denny Laine and Mike Kelly, releasing the album "Short Stories".
After the break up of Balls, Steve returned to Birmingham from London to join Idle Race for three months in 1971, from which he formed his own group, The Steve Gibbons Band. His new band worked the pub and club circuits until 1975 when they were spotted by Pete Townshend of The Who. This led to The Steve Gibbons Band joining The Who's management stable, recording their first Polydor album "Any Road Up" and touring with The Who in Britain, Europe and the USA. Playing the concert arenas, they shared the stage with acts like Little Feat, Lynard Skynard, E.L.O., J. Geils and Nils Lofgren.
The English Top 10 hit "Tulane" led to three more albums with Polydor. This was Steve's second Top 10 hit, the first being his recording debut in 1965 with The Ugly's, whose "Wake Up My Mind" reached #1 in Australia. In 198! 1, after a change in personnel, The Steve Gibbons Band recorded "Saints & Sinners" for RCA and later responded to an invitation from the German Democratic Republic to become the first western rock band to tour the major cities of East Germany.
Nine more albums were released in the 1980's and 90's and the touring continues. The distances travelled by this legendary musician rival NASA's space shuttle program. Fans and those in the music business alike regard Steve Gibbons as one of Great Britain's all time finest singer/songwriters. His track record proves it.
Rock & Roll forever…