Sunday Jazz Lunch
Boisdale of Belgravia, London.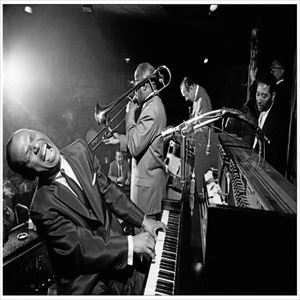 More information about Sunday Jazz Lunch tickets
A 3?course Sun­day lunch is £34.50 or upgrade your lunch to include a flute of San­ti Nel­lo Extra Dry Doc Pros­ec­co on arrival & ¾ of a bot­tle of "120" Mer­lot or "120" Pinot Gri­gio 2017 from Cen­tral Val­ley, Chile, for £44.50 per per­son, all accompanied by a superb jazz duo.
Cham­pi­oning the Great British roast, Bois­dale has sourced some of the finest British beef for the stun­ning cen­tre­piece of the new menu. An 18-hour slow roast rib of age Tee Val­ley Charo­lais beef York­shire pud­ding, goose fat roast pota­toes, her­itage veg­eta­bles, red wine gravy is undoubt­ed­ly some of the high­est qual­i­ty meat avail­able in the capital.
For those look­ing for an alter­na­tive to the full Sun­day roast offer­ing, lunch dish­es includ­ing the leg­endary Bois­dale Roast Dum­friesshire black­face hag­gis bashed neeps & tat­ties will be on offer for more casu­al lunchtime dining.
Dish­es also include Bois­dale fish & chips with mushy peas & tartare sauce (£19.50) and Char­grilled chick­en Cae­sar sal­ad gem, anchovies, aged Parme­san (£17).
Bar and Cigar Terrace available for pre or post-show drinks!
VENUE
Jools Holland is Patron of Music at Boisdale of Belgravia which was founded in 1989. It is a lively, warm and atmospheric restaurant with a Cigar Terrace, Whisky Bar, three private dining rooms, live jazz every night, wonderful modern and classical British cuisine and a superb wine list.
Parking is always possible close by without a permit
The restaurant group which been presenting live music every night for over 21 years will be introducing this month a carefully curated live music programme with some innovations taking into account the HMG's safety guidelines which are outlined in the Covid-19 safety compliance.