Tame Impala
Victoria Park, London.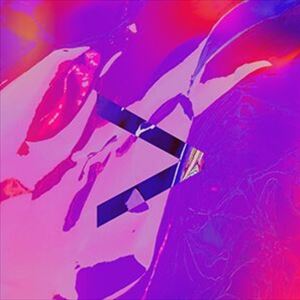 Following the daily escalating developments in the COVID 19 pandemic, we have made the difficult decision that All Points East 2020 will be cancelled. The decision was made following a constant review of recent Government actions and statements, and after further consultation with key partners and agencies. The safety of fans, artists and workers is always our primary concern and whilst there is currently no ban on events for the early summer, it is clear that we are unable to guarantee the safety and wellbeing of those working at and attending the event. Alongside the now enforced period of social isolation, the Government has stated that emergency services will not be able to support major events. Furthermore, the projected strain that is being placed on the NHS will push this institution and its staff to levels never seen before. It is therefore inconceivable for us to add any distraction to these organisations. We are fortunate to work alongside the emergency services at our events and want to take this opportunity to express our company's heartfelt gratitude and admiration for all their professionalism and dedication in tackling this crisis. We also have a responsibility to our staff, event workers, suppliers and sponsors. For this reason, we felt compelled to seek answers to all our questions before making this final decision. However, safety always comes first and what is happening across the world clearly takes precedent and there was simply no alternative. You will be contacted directly by the ticket agent you purchased from very soon with full information on the ticket refund process. If you have not been contacted about a refund by your ticket agent by 9th April please get in touch with them directly, bearing in mind they will be extremely busy at this time. Please continue to follow the advice given and keep yourselves and your loved ones safe, and we will be back with plans for 2021 very shortly. The All Points East Team
Under 18s must be accompanied by an adult. We cannot issue refunds to under 18s who are not accompanied by an adult.
More information about Tame Impala tickets
Times - Gates Open: 14:00 - please note the gates will be open approx. 30 minutes early for those customers who select Primary Entry.

Accessible tickets - For customers with disabilities wishing to book the accessible viewing areas, please visit the festival website or AXS.com.

Age restrictions: Anyone under 18 must be accompanied by a parent or guardian (18 or over). Children under the age of 2 will be admitted free of charge and do not need a ticket. All children aged 2 and over must have their own ticket

Event Info:

Address: Victoria Park, Grove Road, London E3

All Points East is a ten-day event taking place from Friday 22nd - Sunday 31st May 2020 in Victoria Park. It is a fully standing event, and therefore no seats or chairs of any kind are permitted inside. Food and drink are not permitted into the event, with the exception of water in unopened plastic containers of up to 500ml (or empty bottles), and only small bags (max. 35cm x 40cm x 19cm) will be allowed in.

Running orders will be made available closer to each event on the event's website and official app. Last entry to each event will be 8:30pm. Shows will finish no later than 11:00pm. The headline artist will be final act of the day.

All bars, food traders and concessions accept Chip & PIN payment as well as contactless payment (up to £30) - this is the quickest and most efficient way of paying.

Please be aware there is no re-admission to the event, once you're in, you're in.

For customers with disabilities wishing to book the accessible viewing areas, please visit the festival website or AXS.com.

By phone:
Please call the dedicated All Points East phone line on: 0203 481 5509 (18001 0203 481 55 06 For Typetext).
Lines are open Monday - Friday 8:30am - 8pm, Saturday 8:30am - 6pm. Sunday 9am - 6pm.
Calls to this number are charged at standard rate of 7 pence per minute plus your operator's access charge.
(Calls are chargeable at a local rate from both UK landlines and mobile phones).
If you are happy for someone to call you back within 24 hours please call 02077577853 and leave a voicemail with your name, contact number and summary of access query.
Please note this call back service is for access queries only.

By e-mail:
access@allpointseastfestival.com, please note that it might take up to 48 hours to respond

If the event is in 3 days or less, please call us on the telephone number above.

For any information regarding our accessibility facilities please visit the below:
https://www.allpointseastfestival.com/info/accessibility/

Further information including age policies, lost & found and event timings can be found on the All Points East website:
https://www.allpointseastfestival.com/info/event-info/