Tanita Tikaram - Sunday Songs in the Afternoon
Nells, London.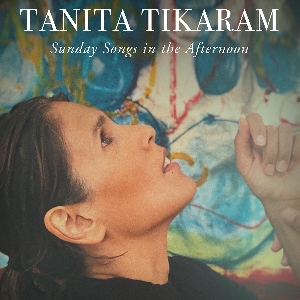 3 North End Crescent,
West Kensington,
London
W14 8TG
Nearest Tube -West Kensington (3mins)
Bus -74, 190, 430, N74 & N97
More information about Tanita Tikaram - Sunday Songs in the Afternoon tickets
In lockdown the wonderful Tanita Tikaram started Sunday Songs on her YouTube channel, where every Sunday she would sing and play a song from her home studio, some new, some old and some from other people. Sunday Songs has amassed a huge following and with her Nell's appearance will bring it to life in person.
Tanita Tikaram
made a splash on both sides of the Atlantic at a mere 19 years old with her dramatic, singer/songwriter-influenced lyrics. The offspring of Malaysian and Fijian parents,
Tikaram
moved to England at age 12 and began writing songs as a teenager. She played her first gig at 17 in London after a favorable response to her demo tape from a club she had sent it to. After appearing on television,
Tikaram
was signed to Warner and released
Ancient Heart
, co-produced by
Rod Argent
and
Peter Van Hooke
, in 1988. Both "Twist in My Sobriety" and "Good Tradition" were hits in Europe, and
Tikaram
toured the world.
After 'Ancient Heart' came three albums in quick succession – 'The Sweet Keeper' (1990), 'Everybody's Angel' (1991) and 'Eleven Kinds of Loneliness' (1992) – and then a long gap as she caught her breath.
The periods away from performing have conferred a cult like status, with reappraisals of her work that acknowledge its complexity. The sophistication of 1998's under- the-radar 'The Cappuccino Songs' is now lauded, while 2005's jazzy 'Sentimental' has been judged "a lost classic". Another underground gem, from 1996, is her interpretation of Lucio Battisti's 'E Penso a Te'. ('And I Think Of You'). It's one of her own favourites – a passionate Europhile, she wrote the English lyric, strengthening her connection to the Continent.
'Can't Go Back', released in 2012, was her first recent album in many years, and she was wondering whether she even wanted to be a songwriter. It was the experience of being part of a band that made her decide she did. Her ninth and most current studio album 'Closer to the People' released in 2016 was her most musicianly yet, with songs influenced by Anita O'Day, Philip Glass and Thelonious Monk, and established her once more as a vital contemporary artist, with critical acclaim and a sell-out London Barbican show and European tour.
Last year writer and broadcaster Pete Paphides released a career spanning anthology of Tanita's work entitled 'To Drink The Rainbow', describing her as 'a national treasure in waiting'.
Tanita is currently in the studio working on a new project.