Tez Ilyas: Populist Billets
The Crescent, York.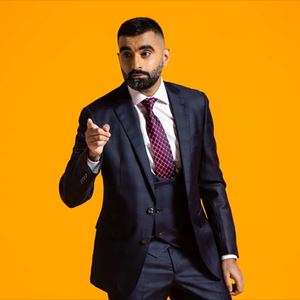 Burning Duck Comedy presents
Tez Ilyas: Populist
The Crescent, York
Thursday 19th November
Doors 7.00pm, Show 8.00pm
More at http://www.thecrescentyork.com
Cet événement est réservé aux personnes de plus de 16 ans. Aucun remboursement ne sera accordé aux personnes de moins de 16 ans.
Plus d'informations sur les billets Tez Ilyas: Populist
Burning Duck Comedy presents
Tez Ilyas: Populist
The Crescent, York
Thursday 19th November
Doors 7.00pm, Show 8.00pm
More at http://www.thecrescentyork.com