The Ancient Art of Lucid Dreaming
The Grizzly Bear, West Worthing.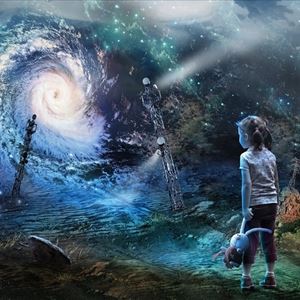 More information about The Ancient Art of Lucid Dreaming tickets
Can we heal through our dreams? Join Sarah Janes in understanding our unconscious world & how to use it to improve our lives.

In this talk we will discuss:

Temple Sleep - Ancient dream practices for the future of consciousness. Sarah Janes will be presenting research from her book Lake of Mnemosyne - a study of the ancient practice of 'Temple Sleep'.

The practice is well-evidenced in ancient Egyptian, Greek and Roman archaeology and literature. It reveals many secrets relating to the journey of human consciousness, the evolution of memory and language, the mind-body connection, the placebo effect and the unconscious mind's response to story and symbolism. How might our perception have shifted since the days of sleep temples? What can the ancient cultures teach us about dreaming and the healing power of sleep? How is modern sleep research validating this?

Physical health, emotional wellbeing and cognitive functioning are inextricably entangled within the altered state we encounter in dreams. Sleep states can be easily optimised through good practice and conscious effort, but in the modern world, we often find ourselves rushed out of bed, over-stimulated, caffeinated, light-polluted and essentially not 'fully present'.

The effect sleep has upon our happiness and fitness is woefully underestimated by contemporary zombie culture. To return to a more natural state, we have to find a way to disengage from the unnatural rhythms of technology and re-harmonise with biological rhythms set by the cycles of the planet.

In this talk you will learn how to apply these ancient techniques of dream incubation for tangible expansion in your waking and sleeping life.

Sarah Janes is a writer living in Hastings, England. She has been obsessed since childhood with dreaming, especially lucid dreams. She has written on the subject for The Idler, The Bohemian and Ancient Origins and is currently writing her book on the practice of Temple Sleep for Muswell Hill Press.

*************************************

*This talk may be filmed for promotional purposes.

*Tickets available from 7pm on Wednesday the 11th December.

*https://www.seetickets.com/promoter/the-grizzly-bear/19110

*************************************

Talks at The Grizzly Bear are here to re-invent your evenings, creating an exciting addition to having a drink in your local pub or bar. We will be pulling together an impressive array of leading entrepreneurs, intellectuals, bright thinkers and incredible individuals to inspire your evenings and expand your mind.

Delve into a totally new subject and challenge your perspectives with like-minded, equally curious people. It's time to try something different - you never know where it may take you.