The BellRays Tickets
Westgarth Social Club, Middlesbrough.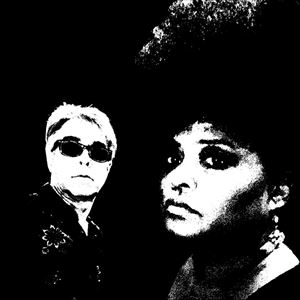 The Westgarth is a social club located opposite the University of Teesside.
We are in the upstairs room for this one.

You can smoke and drink within the grounds of the venue.
Parking for 10 vehicles and street parking is NOT enforced on weekends or after 6pm.


if you are disabled there is no lift and two flights of stairs to negotiate.


More information about The BellRays tickets
The BellRays return to the Westgarth Social Club for the fourth occasion.

Blues is the teacher. Punk is the Preacher. It's all about emotion and energy. Experience and raw talent, spirit and intellect. Exciting things happen when these things collide.

Bob Vennum and Lisa Kekaula made The BellRays happen in 1990 in Riverside, California but they weren't really thinking about any of this then. They wanted to play music and they wanted it to feel good. They wanted people to WANT to get up, to NEED to get up and check out what was going on. Form an opinion. React.

So they took everything they knew about; the Beatles, Stevie Wonder, the Who, the Ramones Billie Holiday, Lou Rawls, Hank Williams, the DB's, Jimmy Reed, and Led Zeppelin (to name a very few to whom "BLUES IS THE TEACHER") and pressed it into service.

Those bands and artists have since become "buzz words", things to imitate and sound like. That was never The BellRays intention. The BellRays were never about coming up with a "sound", or fitting in with a scene. It was about the energy that made all that music so irresistible. The BellRays' influences learned from the Blues and then learned how to to make it their own. The Beatles wanted to play R&B, converted that energy and invented "Rubber Soul". The Ramones were trying to be Del Shannon or Neil Sedaka and out came "Rocket to Russia".

The BellRays believe combining Rock and Soul is not meant to be a conscious effort. You shouldn't have to force them together because they've never really been separated in the first place. It's an organic trail that flows through Bob and Lisa and the current rhythm section
of Bernard Yin (Fur Dixon, Par Avion ) on bass and Dusty Watson (the Sonics, Dick Dale) on drums, and comes out honest and urgent. You will learn and you will feel. Blues is always teaching and Punk is always preaching.

The BellRays are always listening.

Vintage Teesside punks Johnny Seven (MC5 meets the Stooges) and Leeds based garage rockers Nervous Twitch complete the line - up.

https://www.youtube.com/watch?v=vmHXT3x3L-8&list=PLP1ttRHAbs97BnP-Npa00MgfeS2-H0LR1

https://www.youtube.com/watch?v=NQ_NI8DQGuo