The Best of Brighton ft. 12 Stone Toddler
Concorde 2, Brighton.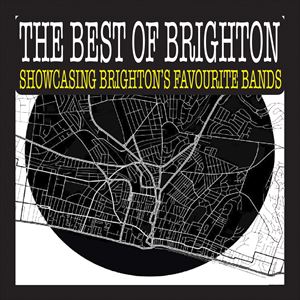 14s - 15s must be accompanied by an adult. No refunds will be given for incorrectly booked tickets.
More information about The Best of Brighton ft. 12 Stone Toddler tickets
The Best Of Brighton -
A new showcase night for Brighton's best acts: Featuring four fantastic acts to tantalise and mesmerise your ears, feet and souls.
12 Stone Toddler:
12 Stone Toddler rock. But remember when rock was anti-fashion, didn't stay in neat little categories, represented deviation from the norm?
Remember when rock plundered other genres and threw the bits into a hot cauldron?
Remember when rock meant bands with nothing in common other than a liking for loud guitars, stomping beats, electric hooks?
12 Stone Toddler bring this ethic back. A marriage of opposites, combining heady eclecticism with a love of the three minute wonder. All shiny and new, yet visited at night by the ghosts of 20th century music. Swaggering with the chutzpah of a naked child threatening to wedge a fork into the electrical socket, each twist and swivel brings a new reason to love this band.
The enfant terrible of songwriters Chris Otero (vocals/bass) and Ben Jones (keyboards), this is dark, philosophical, beautiful, tragic-comic, full blooded rock and roll, that recognises no boundaries.
Born at the turn of the century, tested in sweaty underground Brighton gigs, Toddler amassed a zealous cult following. Two albums – DOES IT SCARE YOU? (2007) and SCHEMING (2009) came out in quick succession, to rapturous critical acclaim. After faking their own deaths, Toddler suddenly rose from the grave with a third album IDIOLALIA (2018), now infused with the vibrant telepathy and spot-on vocal harmonies of Robin O'Keefe (drums) and Helen Durden (guitar).
Accustomed to the big stage, having notched up numerous festival performances including Glastonbury, Beautiful Days, Bestival, Boomtown and Shambala, received big support from BBC Radio 6 and MTV Europe, and currently providing the score for award winning Yilm short "Last Respects"; 12 Stone Toddler are always hatching plans, bursting from eggs, always running towards you because they're in love with you.
"Simultaneously magni\icently louche and uncomplicatedly rock"
Pete Cashmore, The Guardian
"Highly original, musically outrageous, stylistically uncompromising, very spontaneous, but also very tight, Brighton's 12 Stone Toddler are a synthesis of all that's good about contemporary adventurous rock music."
Pete Feenstra, Get Ready to Rock
Clowwns:
Clowwns conjure cracked-mirror visions of Dylan Thomas in his drunken disco period, Graham Greene fronting a fuzz-crazed Sparks, or a young Orson Welles luring Queens of the Stone Age and the Eighties Matchbox B-line Disaster to the circus big top of their deepest unconscious desires. Literary but visceral, pounding but pop-savvy, Clowwns' thumping great art-rock has the answers to all your worries. You'll love it, really.
"Literary lyricism, equal opportunities rabble-rousing, anthemic melodies and pounding riffs..." THE QUIETUS
"The last great post-punk band..." LOUDER THAN WAR
"Like The New York Dolls with better tunes..." BRIGHTON SOURCE
Bad laws:
BADLAWS. are a 4-piece Alternative Rock band based in Brighton, England. Combining influences from the likes of DON BROCO, Bloc Party and YONAKA, the female-fronted 4-piece aim to amalgamate their collective influences to form a sound derived from heavy riffs along with the melodic sensibilities of modern pop music.
After meeting at University, BADLAWS. formed in the Spring of 2018 and consists of Lucy Hinton (Vocals), Daniel Bright (Guitar), Travis Powers (Bass) and Josh Caplin (Drums). Flourishing in their early days, the band have achieved over 11,000 streams combining their first two singles, followed by a self-titled Debut EP in Autumn of 2018. Accompanying the release, BADLAWS. sold-out their Debut EP Show at Sticky Mike's Frog Bar, Brighton the following week. As a result, BADLAWS. rounded the year off performing at notorious Brighton venues, including The Haunt and Concorde 2, as well as participating in the Brighton Fringe Festival.
The mann and I:
Brighton based Duo 'The Mann & I' include alternative singer/songwriter Edd Mann and stylistic vocalist Tara Vowles. Formed in 2018, The Mann and I have had to cater to both upbeat and downbeat audiences and occasions. This forced versatility has become a trademark loved by some.