The Bootleg Beatles Tickets
Boisdale Of Canary Wharf, London.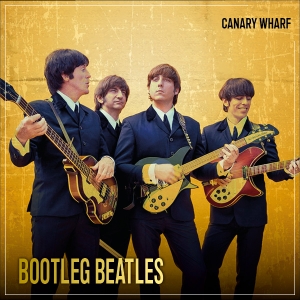 More information about The Bootleg Beatles tickets
The Bootleg Beatles are one of the most successful tribute bands of all time, with more than 4000 performances behind them since they first got together in 1980. With their forensic attention to every imaginable musical and visual detail, The Bootleg Beatles are so utterly flawless it's enough to give you goose bumps. You really have to pinch yourself as they make their way through the most remarkable rock and roll songbook of all time – from Please Please Me through to Let It Be. A rare opportunity to see the most authentic and entertaining Fab Four tribute band in the world in the wonderfully intimate setting of Boisdale Canary Wharf.
'Less like a tribute than a reincarnation.' Daily Telegraph
*Please note your dining time is 7.30pm - if you wish to change this to an earlier or later dining time please contact our reception team after you have purchased your tickets on 0207 715 5818 or email reception@boisdale-cw.co.uk attaching your ticket.
Bar and Terrace available for pre/post-show drinks!
ABOUT THE VENUE:

Jools Holland, Boisdale's Patron of Music presents the best in jazz, blues and soul.
Boisdale of Canary Wharf is a two-floor venue overlooking Cabot Square which comprises a restaurant, four private dining rooms, Oyster Bar & Grill and Cigar Terrace, the world's greatest Whisky Bar, and the best live music in the capital.

"London's number one jazz venue" Tatler
"Best Whisky Bar in the World" Whisky Magazine
"A carnivore's dream" Evening Standard
"Aged steaks are deemed incredible" Square Meal
"The world's most individualistic style bar & restaurant" Hot Tickets
FOLLOW US: