The Carpenters Experience
VIVA Blackpool, Blackpool.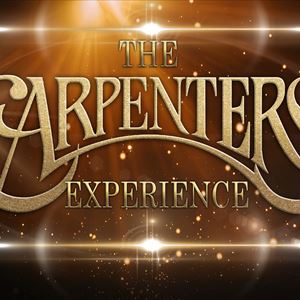 If you have chosen our Show and Dine option we need to have your pre-order a minimum of 24 hours in advance, booking within 24 hours please call to book on 01253 297297
To view our fabulous menu please click here
To submit your food choices please click here
More information about The Carpenters Experience tickets
The Carpenters Experience take to the stage at Viva Blackpool to pay tribute to Karen and Richard Carpenter
Eight of the UK's top musicians have come together to recreate the sights and sounds of the phenomenal brother/sister singing duo, the Carpenters!
The Carpenters Experience will leave you feeling on Top Of The World after a night filled with nostalgia!
Lead singer Maggie is a hugely experienced performer with over 20 years in the business. Her pure and powerful voice is a beautiful tribute to the late, great Karen.