The Comet Is Coming
Brudenell Social Club, Leeds.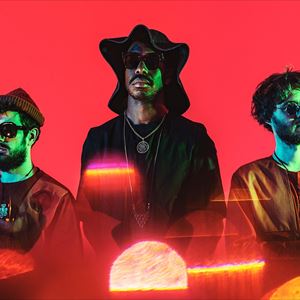 More information about The Comet Is Coming tickets
New album... Trust In The Lifeforce Of The Deep Mystery, out now!
The Comet is Coming to destroy illusions. It will manifest new realities, perceptions, levels of awareness and abilities to coexist. It is a musical expression forged in the deep mystery. It is the overcoming of fear, the embracing of chaos, the peripheral sight that we might summon the fire.
Through the transcendent experience of music we reconnect with the energy of the Lifeforce in hope of manifesting higher realities in new constructs. Because the end is only really the beginning.
https://www.facebook.com/thecometiscoming/