Darkness Dance: a Winter Butoh workshop
St Margaret's House, Edinburgh.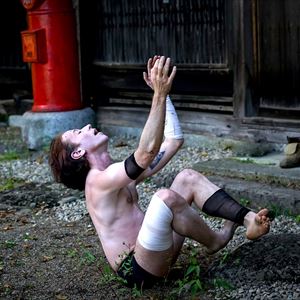 Don't miss this one-off Edinburgh all-day winter special: a unique chance to explore your self and your body through movement as we approach the darkest part of the year.
The workshop runs from 11am - 6pm and will take place in G25 at St Margaret's House, Edinburgh. Open to all, no prior experience necessary.
We're keen to welcome those of all body types, abilities and needs. Bring water and snacks, and dress comfortably for movement including on the ground.
More information about Darkness Dance: a Winter Butoh workshop tickets
Butoh is an immersive dance form originating from Japan and dubbed the Dance of Darkness (Ankoku Buto).
This workshop offers a method of embodied psychological practice. It's designed for people seeking to explore a creative way to express the memories, dreams, and possibilities hidden in their own body and
aims at acquiring body awareness through a set of exercises focused on coordination and disarticulation, dissolving of tension, balance, grounding and visualisation. The goal is to unlock the imagination-body through surrendering to images, giving rise to the unique dance within each of us.
Paul Michael Henry
is an experienced Butoh tutor and has trained and performed with many of the most respected Butoh masters alive today in Europe and Japan, including: including Yoshito Ohno, Yukio Waguri, Masaki Iwana, Kayo Mikami, Seisaku & Yuri, Tadashi Endo, Yumiko Yoshioka, Imre Thormann, Yuko Kaseki and Gyohei Zaits.