The Devout (Depeche Mode Tribute) Tickets
Kanteena, Lancaster.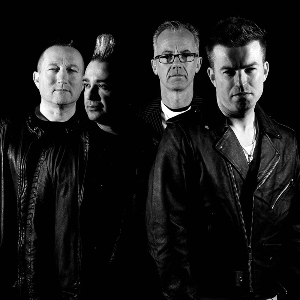 More information about The Devout (Depeche Mode Tribute) tickets
Europe's leading Depeche Mode Tribute Act, The Devout are driven by the desire to recreate and play live classic era Depeche Mode tracks.
There's no doubt that this is a group of musicians whose experience, drive, passion and love for Depeche Mode shines through as they relish in recreating a live experience worthy of the boys from Basildon.
The aim of The Devout is simple. To put on a show that transports the senses of the audience back to the sacred glory days of Depeche Mode.
Whether you were there at the beginning at The Crocs in Raleigh 1980, making sure everything counts at Hammersmith '83 live in Hamburg in '84; amongst the Black Swarm in Birmingham '86 or reaching out in Wembley in 1990, The Devout meticulously plan their show to give you the opportunity to live it once again. Or, perhaps for the first time!
The origins of The Devout are steeped in a wealth of history, experience and talent (from Glastonbury (as S&S) to Germany) and puts them in premium position to deliver a show that not only wows their audiences, but leaves a lasting impression which will follow them to every gig they see.
With Speak and Spell and FORM founding member Keith Trigwell at the epicentre of the sound as well as Glen Wisbey, founding member of the brilliant Blue October and Modovar; there will be existing productions that have been used as a lynchpin in Speak and Spell shows painstakingly reworked for improved accuracy and authenticity.
Also on board is Reza Udhin of the fantastic Inertia and (ex Killing Joke) who has the task of bringing his brilliant skillset to imitate Martin Gore. Finally, newcomer Barclay Quarton takes on walking in the shoes of the great Dave Gahan graciously and with much energy and desire.
Our recreations and rendering of Depeche Mode favourites are bound to leave you savouring for more.
This is an opportunity for the fans who 'were there' the chance to relive the magic, but for those that weren't, now is your chance to experience a golden era, filled with songs you never you knew you knew.
Barclay Quarton: Frontman, Lead Vocals
Keith Trigwell : Programming and Production, Live Keys, Technical, Visuals
Reza Udhin : Lead Vocals, Guitars, keyboards, backing vocals and production
Glen Wisbey : Live keyboards, Production