THE EALING CLUB at THE EEL PIE CLUB Tickets
Eel Pie Club, Twickenham.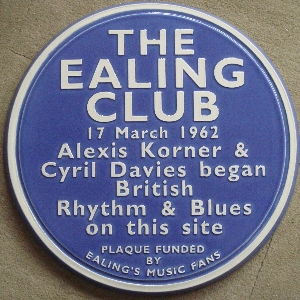 More information about THE EALING CLUB at THE EEL PIE CLUB tickets
The Ealing Club was Britain's first dedicated electric Blues club and is acknowledged as the catalyst which sparked British Rock music.
The gig is inspired by the musicians associated with the Ealing music scene of the 1960s: The Rolling Stones, The Who, Manfred Mann, Alexis Korner and Cyril Davies, Jack Bruce, Ginger Baker, Mitch Mitchell to name a few.
*In the first set, The Ealing Club House Band play songs that inspired a generation.
*In the second set, T J Johnson plays Jimi Hendrix.
*In the third set, The Great West Groove Band (with 2 drummers, guitar/vocals, bass, sax) honours the Ealing Club drummers who re-defined rock: Charlie Watts, Mitch Mitchell, Ginger Baker and Keith Moon.
The gig will feature some of the UK's top blues musicians - Robert Hokum (guita/vocals), Terry Marshall (sax), Steve King (bass), Paul White (drums), Ross Gordon (drums), Hugh Budden (harmonica), Karena K (vocals and sax), Chris Burgham (keys).