The Feeling Billets
The Leadmill, Sheffield.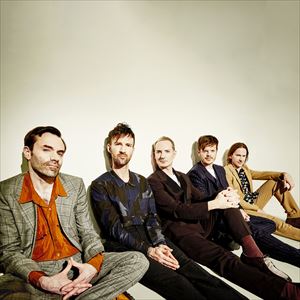 Cet événement est réservé aux personnes de plus de 14 ans. Aucun remboursement ne sera accordé aux personnes de moins de 14 ans.
Plus d'informations sur les billets The Feeling
One of the UK's most consistently brilliant pop acts, The Feeling make their long-awaited Leadmill return in 2022!
To celebrate the release of their new album the million selling band have announced a major UK tour for October 2022. The Feeling will be playing all the hits live including 'Love It When You Call', 'Sewn' and 'Fill My Little World', plus music from the new movie 'Everybody's Talking About Jamie'.
First taster from the new record is the brilliant 'This Was Me'. Originally performed by Richard E. Grant and Frankie Goes To Hollywood's Holly Johnson for the Everybody's Talking About Jamie soundtrack, The Feeling's version from Loss. Hope. Love is deeply moving; a personal track for Dan, driven by its socially conscious lyrics that ooze with the hope of a better tomorrow.
Self-produced, predominantly at their East London studio during lockdown, Loss. Hope. Love is the sound of a band who have reconsidered their identity, taken control of their sound and embraced the Queen-esque theatrical elements of their DNA, recently realised by the success of Everybody's Talking About Jamie.
The Feeling return a whole new perspective. 15 years since their multi-million selling debut record Twelve Stops and Home – the new album is bursting with joy, but with the thread of melancholy that's always been synonymous with their flawless songwriting.
The Feeling first burst onto the English rock scene with the release of their UK Top 10 single 'Fill My Little World'. 3 more hit singles from Twelve Stops and Home and by the end of 2006 The Feeling were the most played act on UK radio. Five albums later and an award-winning musical to frontman Dan's name, Loss. Hope. Love is a band reborn, sonically developed, and ready to take 2021 & 2022 by the horns and own who they are. Welcome to a brand new chapter.


COVID T&Cs: Admission to this event is at all times subject to any terms, conditions or rules of the Promoter and the venue operator. You must also adhere to the Promoter or venue operator's specific terms of entry and protocols surrounding Covid-19 - this could be, but is not limited to, an obligation to provide negative lateral flow tests or provide vaccination certificates. If you do not comply with any Promoter or venue terms, conditions or rules then the Promoter or venue operator may refuse admission or require you or other ticket holders to leave the venue and you will not be entitled to a refund.