The Fiddler Presents: Saloon Dion Tickets
The Fiddler, London.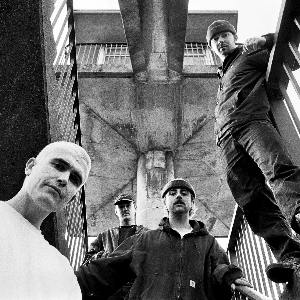 The Fiddler
229 Kilburn High Road
London
NW6 7JG


Nearest tube: Kilburn Station
Bus: 16, 32, 189, 316, 332, 632
info@thefiddlerlive.com
14+ alleen. 14en tot 18en dienen te worden begeleid door een volwassene. Niet-correct geboekte tickets worden niet terugbetaald.
Meer informatie over The Fiddler Presents: Saloon Dion tickets
Hot and fresh out the oven come Bristol's latest offering, Saloon Dion.
After a year of lockdown, summer 2021 will finally see Saloon let loose in to the wild, like a caged beast with plenty to say for itself and a voracious appetite for cowbells and dirty riffs.
Picked up by Permanent Creeps Records in the spring of 2021, the bands first single 'Deal Or No Deal' comes fully loaded and ready for action.
''Deal or No Deal is the thrilling debut single from Saloon Dion, Bristol's first unintentional supergroup. Inspired by the likes of Talking Heads, Robert Palmer, Fat White Family and Parque Courts, Saloon Dion blend playful post-punk with satirical lyricism, often embodying unspecified characters that reflect the absurdity of societal norms we all take for standard''