The Flaming Lips
O2 Academy Liverpool, Liverpool.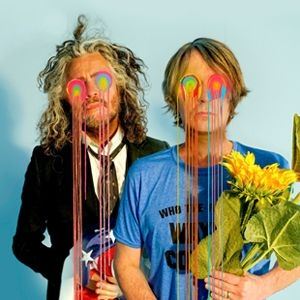 Aquest esdeveniment és només per a majors de 18 anys. No es realitzarà cap reemborsament per a persones menors de 18 anys.
Més informació sobre els tiquets de The Flaming Lips
Melodically, their sound contains lush, multi-layered, psychedelic rock arrangements, but lyrically their compositions show elements of space rock, including unusual song and album titles—such as "Psychiatric Explorations of the Fetus with Needles", "Free Radicals (A Hallucination of the Christmas Skeleton Pleading with a Suicide Bomber)" and "Yeah, I Know It's a Drag… But Wastin' Pigs Is Still Radical". They are also acclaimed for their elaborate live shows, which feature costumes, balloons, puppets, video projections, complex stage light configurations, giant hands, large amounts of confetti, and frontman Wayne Coyne's signature man-sized plastic bubble, in which he traverses the audience. In 2002, Q magazine named The Flaming Lips one of the "50 Bands to See Before You Die".