The Fynes Billets
The Chameleon, Nottingham.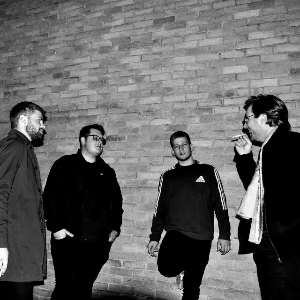 Cet événement est réservé aux personnes de plus de 18 ans. Aucun remboursement ne sera accordé aux personnes de moins de 18 ans.
Plus d'informations sur les billets The Fynes
The Fynes are a traditional, raw indie rock band orignating from Nottingham and Derby. Formed by their talented lead signer Joe Turner in 2019, formally a solo artist he joined forces with Joel Newman (Bass guitar), Reece Fallows (Lead guitar) and Ali Polkey (Drums). With a broad range of influences including Oasis, The Verve and The Stereophonics. They have put together an energetic, raw and orignal set list, including their debut single 'Average Man'.

The Fynes will be joined by Sasha Assad, Sasha is a Nottingham based artist blending her indie-rock influences with emotive lyrics and ear-worm hooks. Sasha currently studies at BIMM London and is currently working hard behind the scenes writing and recording new material.