The Henhouse Prowlers
Kingskerswell Parish Church, Newton Abbot.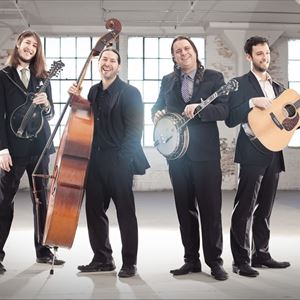 More information about The Henhouse Prowlers tickets
With over 175 shows a year, the quartet has toured over 25 countries, often going to places traditional American music has never been.
Tours in Siberia or the Middle East are not uncommon since the Prowlers started working as cultural ambassadors with the US State Department in 2013. These global experiences have pushed the band in new directions musically, with songs from Africa and Asia on several albums, but they have also moved the group to start an educational outreach program for both school children and festival-goers alike.