The Leylines Tickets
The Hop Inn, Swindon.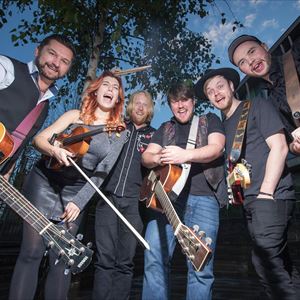 Please be aware that you may have to adhere to venue / governmental Covid-19 related restrictions of entry, which are liable to change. Any changes to these will intitially be shared via the promoters social media - please ensure you have followed www.facebook.come/songsofpraiseswindon/ to be kept up to date.
This event is for 18 and over - No refunds will be issued for under 18s.
More information about The Leylines tickets
"Not quite folk" - The Leylines are a west-country collective established in 2013, with a genre-defying, eclectic sound that ranges from traditional folk to full blown festival rock.


Founded by a group of musicians wishing to combine their individual musical styles into something that isn't quite folk, sort of punk but 100% heart-pounding revelry. This unique sound, combined with lyrics centered around life on the road and the state of society, has launched the band into the heart of the live music community and made them firm favourites of the festival circuit.


Support from Swindons Splat The Rat, a band who take songs of old and give them a modern day going over...