The Men They Couldn't Hang
Nells Jazz & Blues, London.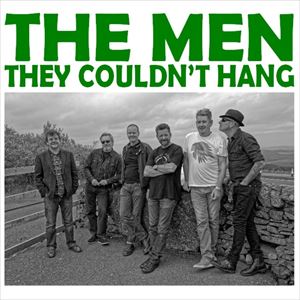 3 North End Crescent
West Kensington,
London.
W14 8TG
Nearest Tube - West Kensington (3mins)
Bus - 74, 190, 430, N74 & N97
info@nellsjazzandblues.com
More information about The Men They Couldn't Hang tickets
The revered British folk punk group The Men They Couldn t Hang s ninth album, The Defiant was funded via a successful Pledge campaign that raised over 200 of its target and was produced by Pat Collier. Recorded during savage bouts of drinking, mess, ribald reminiscence, raucous recreation and a week of bed and board at a South London flophouse, it features such traditional themes as piracy, fascism, fishing and a little touch of romance in Henry V s invasion force of 1415. It undoubtedly reinforces the band s reputation as both originators and unique pillar of the roots rock renaissance, as well as one of Britain s finest ever bands.

As this was so successful and enjoyable with such participation from the fans, the band decided to do it all over again and to that end launched another Pledge campaign to help fund their tenth studio album at the end Feb 2017 at a sold-out show at the Monkeys Music Club in Hamburg.

This Pledge continues with the band presently on 115 of their target. It looks like the summer will see a repeat of all of the above whilst the band are recording this new album.