The Music of Zimmer vs Williams Tickets
Royal Albert Hall, London.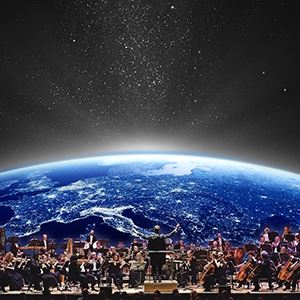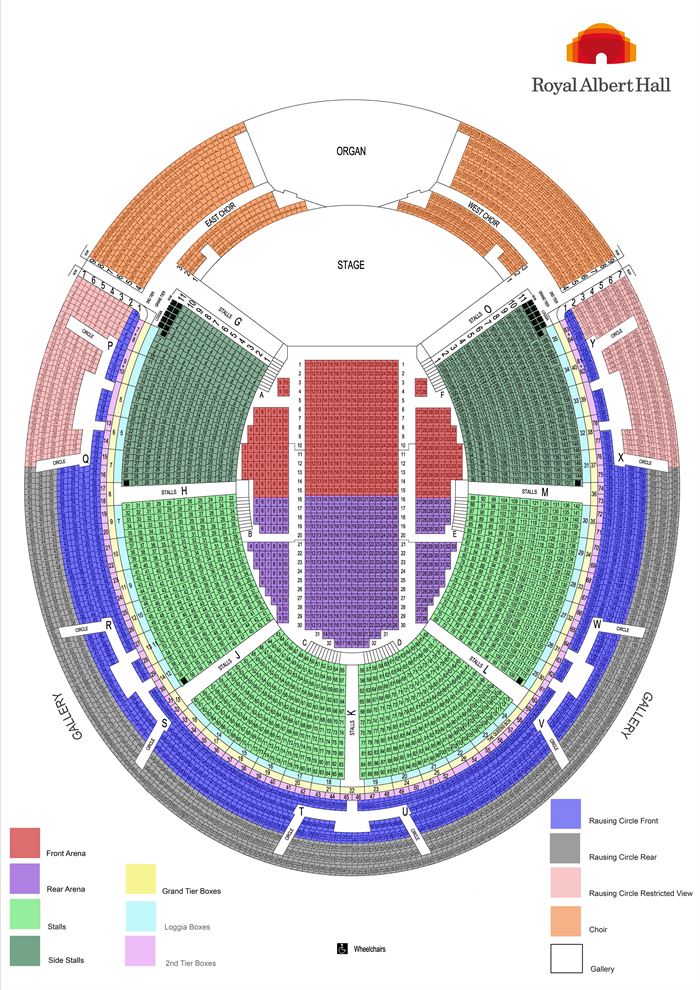 Where we provide a seating plan for events, every effort is made to show you correct information. Ho...
More information about The Music of Zimmer vs Williams tickets
Venue Information Royal Albert Hall The Royal Albert Hall is one of the world's most famous stages. Its breath-taking auditorium hosts over 380 shows a year by the world's greatest artists across all genres. The magical atmosphere combined with inspired artists creates legendary events. Opened in 1871 as part of Prince Albert's vision for a centre for the Arts and Sciences, the Hall is a registered charity which operates without public revenue funding, remaining true to his founding ambitions within a modern context. Extending the brand with 200 events annually outside the auditorium in the state-of-the-art Elgar Room, the Hall has broadened its appeal to younger, diverse audiences. It also has regular daytime tours and works extensively with schools, young people, disadvantaged groups and partners such as Music For Youth through its Education programme. For more information, visit www.royalalberthall.com Registered charity number: 254543. FOOD AND DRINK The Hall also offers six dining spaces and 14 bars for customers attending performances at the Hall. These open two hours before the performance giving you plenty of time to eat and drink at the Hall before the show. To find out more about the Hall's food and drink and pre-book a table, please visit http://www.royalalberthall.com/visit/food-drink/default.aspx or call the Box Office on 020 7589 8212. Transport By Tube South Kensington (District, Circle and Piccadilly Lines) and High Street Kensington (District and Circle Lines) are the closest Underground stations to the Hall. Walking to the Hall takes approximately 10 minutes from both stations. By Train London Victoria is the nearest National Rail train station. By Car The Royal Albert Hall is located in South Kensington, facing onto Hyde Park. The address is Royal Albert Hall, Kensington Gore, London SW7 2AP. No parking is available at the Royal Albert Hall. Gates open from 6pm for evening shows and from 1pm for weekend matinees (please note you may be refused entry if you arrive before those times). By Taxi Black cabs can usually be hailed from Kensington Gore, outside the front of the building. By Bus 9 - Aldwych to Hammersmith, stopping on Kensington Gore outside the Hall. 10 - King's Cross Station to Hammersmith, stopping on Kensington Gore outside the Hall. 52 - Victoria to Willesden stopping on Kensington Gore outside the Hall. 70 - Acton to South Kensington, stopping on Queen's Gate, 2 minutes walk from the Hall. 360 - Elephant & Castle to the Hall, stopping on Prince Consort Road, 1 minute walk from the Hall. 452 - Wandsworth Road Station to Kensal Rise stopping on Kensington Gore outside the Hall. Accessibility Number of Steps The Hall has many stepped entrances at Ground level. Ramped access is located at Doors 1, 3, 8, 9 and 12. Public lifts are located at Doors 1 and 8 and serve all levels from Basement to Gallery. The Arena Foyer bars can be accessed via a platform lift from the Basement level at Door 1. Wheelchair Access Fourteen wheelchair spaces with adjacent companion seats are situated in the Stalls at Ground floor level. There are also six wheelchair spaces in the Circle at sections P, R, V and X and four spaces within the unreserved standing area of the Gallery. Please note that due to the physical limitations of the circular shape of the auditorium, the spaces in the Circle are more suitable for customers with good upper body mobility. Hearing Systems The auditorium has an infra-red system with a number of personal headsets for use with or without hearing aids. Guide Dogs If you have a guide dog, the best place to sit in the Royal Albert Hall is in a Loggia or Second Tier Box, where your dog may stay with you. If you are sitting elsewhere, stewards will be happy to look after your dog while you enjoy the concert. Please call the Access Information Line on 020 7838 3110 to organise in advance of your visit. General Access Info For all access bookings and information, please call 020 7070 4410. We're delighted to confirm that our 150th anniversary Christmas season wil l be going ahead following the Prime Minister's announcement about Plan B measures on 8 December 2021. The health and safety of everyone who visits the Hall remains our priority and we are following all government guidance to ensure that the Hall is C ovid-secure. Please check our FAQs for more information on your visit: https://cms.roya lalberthall.com/plan-your-visit-essential-safety-information/visiting-duri ng-covid-health-and-safety-faqs/


An epic concert celebrating the very best scores from the two greatest film music composers of all time.

- INCEPTION
- GLADIATOR
- SUPERMAN
- MAN OF STEEL
- HARRY POTTER
- JURASSIC PARK
- THE DARK KNIGHT RISES
- PIRATES OF THE CARIBBEAN
- STAR WARS
- THE DA VINCI CODE
- INDIANA JONES
- E.T.