The National Wedding Show Tickets
Olympia, London.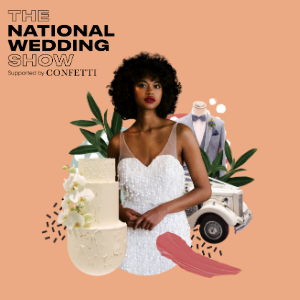 Try, buy, book and hire everything you need for your special day at The National Wedding Show. It's the ultimate destination for wedding planning, with hundreds of wedding specialists from bridal boutiques and florists to jewellers and wedding venues, as well as stunning catwalk shows, expert advice and wedding inspiration at every turn!
Al Tickets Geboekt?
Als u meer tickets aan uw bestelling wenst toe te voegen, geef de gegevens in om uw bestellingen toe groeperen en betaal maar een keer transactiekosten.
Opgepast: dit is enkel beschikbaar tot uw bestelling is geprint en gepost. Daarna moet u een aparte bestelling plaatsen.
Meer informatie over The National Wedding Show tickets
All catwalk times listed are subject to change.
***A Glass of complimentary alcohol is only available to VIP ticket holders over the age of 18. Soft drinks are available as an alternative.
Photographs and/or filming will be taken at this event to be used by the Organisers and/or Exhibitors for publicity purposes. By purchasing a ticket and entering the event you are consenting to possibly being photographed/filmed and for these images to be used in possible future material in accordance with the event. Please collect a sticker on entry if you do not wish to be photographed/filmed.
Disabled carer tickets
If you have a registered disability and require a carer to assist you, you will be required to pay the standard price for your ticket and your carer may enter the show free of charge.
To contact the See Tickets team about your order, download your tickets or use the live chat facility please click here.

Show content and VIP package subject to change.