The Neon Burlesque: Black Summer
The Neon, Newport.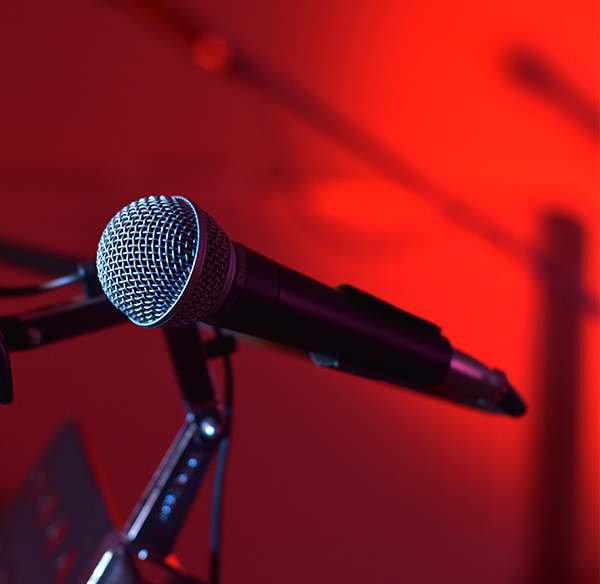 More information about The Neon Burlesque: Black Summer tickets
LIVE BURLESQUE, CABARET, AND CIRCUS -
THE ELECTRIC BURLESQUE RETURNS: BLACK SUMMER featuring JOE BLACK! – FRIDAY 14th JUNE
Raising the temperatures in time for the Summer, The Neon Burlesque in assoc Cardiff Cabaret Club - shows and classes.. are proud to present a bonafide legend in British Burlesque, with Cabaret sensation JOE BLACK. Alongside a handpicked selection of special guests From Variety acts to Circus, to Comedy to Striptease stars with a vintage twist and emphasis on the classic art of Tease. With a array of award winning performers from Pin Up retro spectacle to High Fantasy Glamour, Expect an experience like no other as the Neon Burlesque troupe return to the stage with an all new review!

Electric Burlesque – BLACK SUMMER

Staring:
JOE BLACK
NUTTY BOLTZ
FOO FOO LABELLE
KITTY KATASTROPHY
VIXIE ROUGE
GOLDIE LUX
CORTINA FORD
Cardiff Cabaret Club and Guests
Plus More To Be Announced!

The NEON, CLARENCE PLACE, NEWPORT. NP19 7AB .

Advance auditorium seated tickets = £12.
Onsale via SEETICKETS here >>> tiny.cc/cabaretxmas <<<

Group Bookings Available - Table of 10 Guests £100
Please contact The Neon Direct - info@theneon.co.uk
Box office number 01633 533666

--------------------------------------

STARING:
JOE BLACK – Gin Drinking Cabaret Darling, Musical Comedy Misfit or Acid tounged Ringmaster. Joe Black takes the audience firmly by the hand and guides them to a place where the strange and unusual reign supreme. One of the leading figures in the "Dark Cabaret" genre, JOE BLACK has toured extensively across the UK, Europe, Australia and America. Alongside the likes of EDDIE IZZARD, punk survivor TOYAH WILCOX and Folk / Poet prodigy THE DUKE SPECIAL.
Raising the roof at the British Library, Astounding the Rock Elite at the KERRANG AWARDS, or his regular appearances hosting the infamous Torture Garden or sell out residencies at the lavish Kings Theatre. An ever evolving cabaret chameleon, Joe Black creates a world where the shocking is the sublime and the ridiculous is the beautiful
"The king of cabaret noir" - The Metro
"Not to be missed" - Vanity Fair
"Amazing!" - Jonathan Ross - "Stunning!" - Amanda Palmer
a living cartoon. Larger than life, buzzing with frenetic energy. You might almost believe that, like an animation, he can contort reality as suits" - Fringe Review
NUTTY BOLTZ -
American Sensation NUTTY BOLTZ may have spent her whole life performing but wasnt until the found the world of burlesque that she truly found her place, delighting on the international cabaret stage. Born with a wiggle in her step and glitter in her veins, the acclaimed performer and DJ has been found bringing a ray of sunshine to worldwide burlesque festivals as a solo-ist or part of her acclaimed 60's styled go go troupe THE DEVIL-ETTES across her home state of California.


FOO FOO LABELLE - "The Mighty Atom" a classically trained dancer has across all types of theatre has seen the ever versatile Miss Labelle perform as a showgirl in China, Elephant riding in Sweden's National Circus and her home in Wales as the leading light of the acclaimed. Cardiff Cabaret Club.


--------------------------------------
Doors open 7.30pm, show 8.15pm.
Box office number 01633 533666
Website Theneon.co.uk
18+ Event – Seated Auditorium – Wheelchair access available.
Please note tickets are non refundable