The Primevals TBLL The Strays The Infinite Three
Westgarth Social Club, Middlesbrough.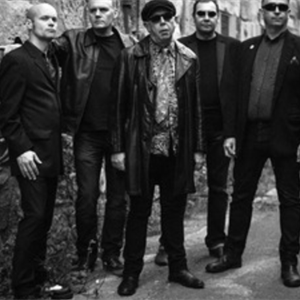 The club has space for eight vehicles offroad parking. You can smoke and drink within the confines of the club outside. We are in the smaller downstairs room for this gig which is situated on the left as you enter. Children U16 are allowed in fee when accompanied by an adult.
More information about The Primevals TBLL The Strays The Infinite Three tickets
The fifth Peel Regenerated in memory of the former Radio 1 broadcaster John Peel sees Glasgow's vintage garage rockers The Primevals headlining. Heavily influenced by the MC5, The Stooges, Captain Beefheart, Pharoah Sanders, The Gun Club, The Cramps, and 1960s US garage rock. Starting off in the 1980s they are still led by the redoubtable Michael Rooney who ran a record stall in the city and has impeccable taste in music.

Bands from London, Midlands and West Wales are also involved including Mwstard, Turning Black Like Lizards & Voodoo Rays. Mwstard have their origins in a Middlesbrough-based hardcore music scene from the early 1990s; Turning Black Like Lizards featuring a former Head of David member and supported The Cravats in December last year whilst the Voodoo Rays are a dark psychedelic three-piece who have been asking us for a gig the past couple of years.

Local bands Nine Tons, Pellethead and Year of Birds are also confirmed.