The Ramblin' Roots Revue - January
Bucks Student Union, High Wycombe.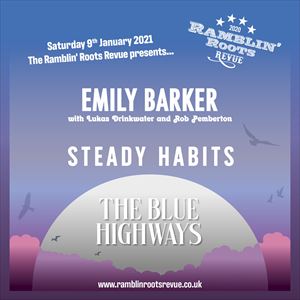 Under 16s must be accompanied by an adult. We cannot issue refunds to under 16s who are not accompanied by an adult.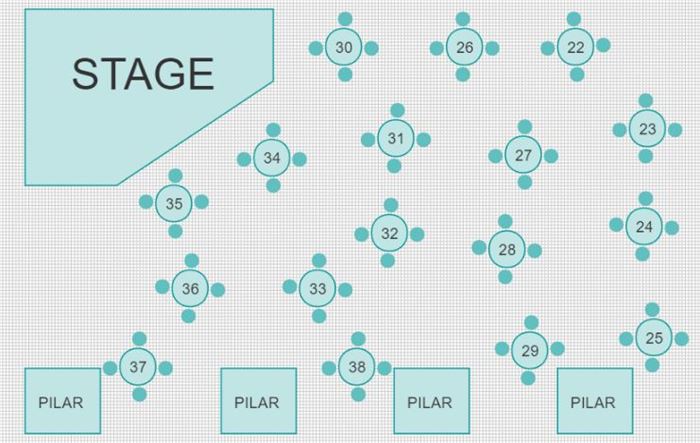 Where we provide a seating plan for events, every effort is made to show you correct information. Ho...
More information about The Ramblin' Roots Revue - January tickets
The Ramblin' Roots Revue is back in the new year for another special, intimate show.

Emily Barker's Many fans have praised her new album A Dark Murmuration of Words as her best yet. Recorded in Wales with producer Greg Freeman in late 2019, it hit #1 on the UK Americana Album chart on its release in September and garnered widespread critical acclaim.  With previous tracks featuring across the BBC, this is a show we are really looking forward too. https://is.gd/6w5kzm


Steady Habits Oxford-based band, fronted by Sean Duggan. Hailing from New Haven, Connecticut, Sean was co singer-songwriter of acclaimed Folk/Americana duo Loud Mountains, the harmony-driven band he formed with his brother Kevin Michael Duggan in 2014. Steady Habits was created when Kevin set sail to Nashville, Tennessee in 2019. As sole songwriter for Steady Habits, who released the first EP 'Hold In Your Breath' earlier this year', Sean fronts this fresh new Alt-Country band that has drawn together some of Oxford's finest musicians including members of The Dreaming Spires, Great Western Tears, The Greasy Slicks and Speed Buggy USA. https://bit.ly/37iwujp

The Blue Highways Formed in early 2018, Americana band The Blue Highways quickly cemented themselves as a fixture on the Americana scene in the UK. Having built a reputation as a commanding live act driven by big vocals, close harmonies, and narrative led songs, in February 2020 they released their debut album, 'Long way to the ground', to critical acclaim. https://bit.ly/31fZynR

Saturday 9th January 20201 Doors 5.30pm / Strict 10pm curfew

All seated and socially distanced
Tickets £15 at Bucks Students' Union's award winning venue in south Bucks.
Reduced capacity and plenty of space
Reserved tables of 4
Track and Trace in place
App based, contactless ordering and payment
Table service
Fully trained, covid-aware staff
Stringent cleaning practices
Numerous hand sanitiser stations

All this and new furniture to compliment a brand new state of the art PA system and lighting rig, a new bar food offer and a fine selection of great beers, gins and whiskeys....