The Ramblin' Roots Revue Vol 4
Bucks Student Union, High Wycombe.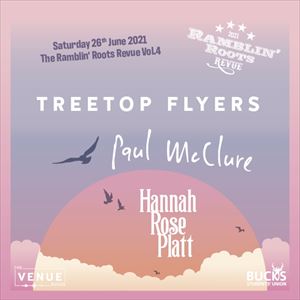 Under 16s must be accompanied by an adult. We cannot issue refunds to under 16s who are not accompanied by an adult.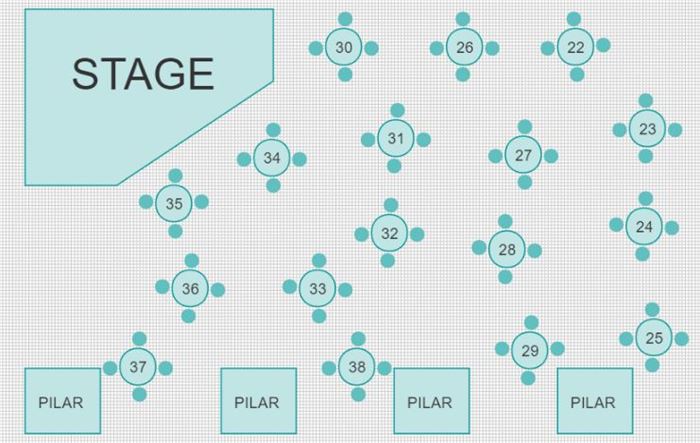 Where we provide a seating plan for events, every effort is made to show you correct information. Ho...
More information about The Ramblin' Roots Revue Vol 4 tickets
Treetop Flyers


Treetop Flyers are a sensational live band who are currently applying finishing touches to their eagerly anticpated 4th album. Based out of London, England but sounding like a cosmic mix of Van Morrison jamming with Stephen Stills' Manassas as sun streams through the window of an LA sound stage. Great songs, phenomenal musician ship and true stage craft.
https://youtu.be/jJDviYR_hxg


Paul McClure

Paul McClure is one of the hardest working and best example of a true British Troubadour playing today. A master of the stage, whether it's an intimate house concert or a full-on festival set, interspersing his trademark dry humour between some excellent and thoughtful songs his shows are a delight, making him one of the most in-demand performers in the country and a significant player on the UK roots scene. With acclaimed performances at many UK festivals including Glastonbury, Ramblin' Roots, and Cambridge Folk Festival either solo or with his band The Local Heroes, the warmth and confidence that McClure brings to the stage means he's always a compelling entertainer.
https://youtu.be/yYqqCumFf-c


Hannah Rose Platt

Hannah Rose Platt is an enchanting, talented storyteller and multi-instrumentalist described as the UK's answer to Emmylou Harris, tinged with the dark storytelling prowess of Nick Cave. She was recently signed to European Independent Record Label ?Continental Song City', and is currently finishing record her third release, produced by UK writing royalty, Ed Harcourt. Hannah plays with her trio this evening.
https://bit.ly/38lz5cS


Sat 6 Feb 2021
Doors 17:30


All seated and socially distanced Tickets £15 at Bucks Students' Union's award winning venue in south Bucks.
Reduced capacity and plenty of space
Reserved tables of 4
Track and Trace in place
App based, contactless ordering and payment
Table service
Fully trained, covid-aware staff
Stringent cleaning practices
Numerous hand sanitiser stations


All this and new furniture to compliment a brand new state of the art PA system and lighting rig, a new bar food offer and a fine selection of great beers, gins and whiskeys....