The Showstopper's Kids Show - Matinee
Le Gothique, London.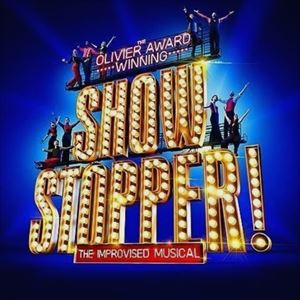 This is an open air performance. In the event of bad weather the show will continue unless it is deemed unsafe by the venue or the producer.
Unless the event is cancelled by the producer there will be no refunds owing to inclement weather.
Patrons with specific access requests please contact - newnormalfest@gmail.com
More information about The Showstopper's Kids Show - Matinee tickets
The Showstoppers' Kids Show takes kids' ideas and turn them into marvellous, musical adventures from scratch, right away and in front of your very noses.
Together, we'll explore magical kingdoms as you decide where the story is set, what happens next and who the characters are. You can even join us on stage if you want! An improvised musical show for kids of all ages, presented by Olivier Award winning West End improvisers, The Showstoppers.
Everything is made up on the spot entirely from your suggestions, but grownups take heed – we ONLY take suggestions from kids! If your children could create their very own dream musical – where would they start? A doll's house? A magic castle? A spooky graveyard? From their imagination onto the stage – we'll bring their ideas to life.
Showstopper! The Improvised Musical - winners of the Olivier Award for Best Entertainment and Family 2016
**** 'Funny, silly, uplifting and ridiculous, it's a great kids' show.' THE LIST