The Silver Reserve + supports
Lending Room, Leeds.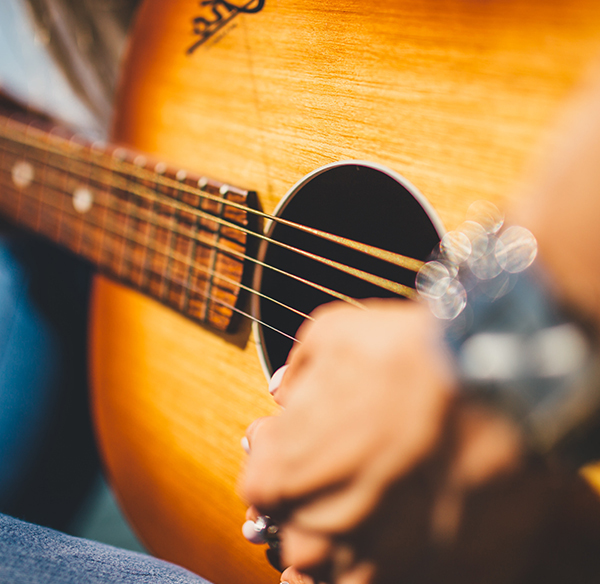 "Luxuriate in the gentle warmth, subtlety and natural contours of its suitably organic sound "
This event is for 18 and over - No refunds will be issued for under 18s.
More information about The Silver Reserve + supports tickets
"Luxuriate in the gentle warmth, subtlety and natural contours of its suitably organic sound – the six men make some very sweet music" – God Is In The TV Zine
"Dry humour and anecdotes of awkwardness and heartbreak help create an intimate, playing-in-your-front-room feel. Quietly spellbinding." – Soundblab
Matthew Sturgess, who performs as 'The Silver Reserve', plays delicate, sparse music on a classical guitar with songs about out-of-body experiences, monogamy, small-town community Facebook pages and much more. Backed by his band they create dense, layered atmospherics around the tender songs at their core. It's music that doesn't rush and takes its sweet, sad time to unfurl and sneak under the skin.
"A young talent destined for big things" - BBC radio Leeds.
An award-winning singer songwriter whose songs dive into themes such as love loss life and pain. Her debut EP feel, released in February showcases her stunning raw vocals along with her signature melodic guitar lines, which culminate gracefully to make the captivating and spine-chilling sound of which she possesses. Ella is the owner of a very collective music taste, which can be vibrantly seen in her own work, with her influences ranging from jazz to rock and everything in between.
'Could be lost Muddy Waters, Tom Waits or even Elvis tapes that he has unearthed and passed off as his own'.
https://markpratt.bandcamp.com/releases
A soulful, passionate and gritty singer-songwriter, with a powerful vocal and a unique song writing talent he is not to be missed and his future looks set to be a bright one. Signing to Ajar Records for his debut eponymous album released in 2017 he has been very busy ever gigging around the country ever since! 2019 looks set to be another big year for Mark who is currently working on his second album and there are lots of gigs and festival appearances scheduled in the build up to it's big release
Edie Boon (guitar, vocals) and Lucy Bacon (violin, vocals) combine vocal harmonies, powerful violin melodies and gentle guitar to make a sound which has been described as 'summat a bit different'. Just emerging onto the Leeds scene, Blue Nudes are a best friend duo who met studying music at Leeds Uni. Describing themselves as' sad boi folk', their set contains a combination of originals and traditional folk songs from the UK and US, with themes including queerness, powerful women, and birdwatching.