The Smyths Tickets
Bedford Esquires, Bedford.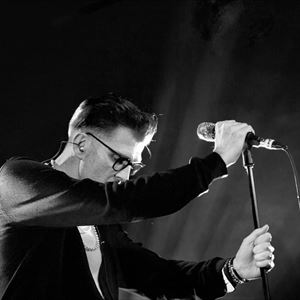 Performing 'Meat is Murder' and 'The Queen is Dead' in full, plus other hits.
Mehr Informationen über The Smyths Tickets
Following sell-out performances at Esquires in 2015, 2016, 2017, 2018 and 2019, The Smyths will be coming 'back to the old house' on Saturday the 8th of May 2021.

More than a mere tribute band, The Smyths are a joyous celebration of arguably the greatest band of all time. Thrillingly accurate, the group have amassed a huge following and regularly sell out huge venues both here and abroad. You may also know them from their massively popular appearances at the Williams Green stage at Glastonbury (if you have been lucky enough to get in the tent!).

With 2020 and 2021 being the 35th anniversary of 'Meat is Murder' and 'The Queen is Dead' respectively, The Smyths will be playing both albums in full, alongside the usual Smith's classics.

No support – The Smyths will play two sets on the evening. It is recommended you buy tickets in advance to avoid disappointment. After all, you could meet someone who really loves you…

Please note this is a re-arranged date from 2020. Original tickets still valid.