THE SPECIALS LTD Tickets
The Cluny, Newcastle Upon Tyne.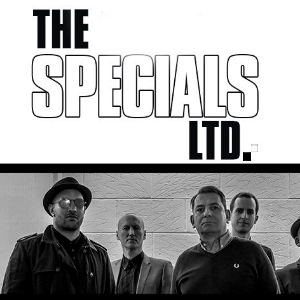 Dit evenement verleent alleen toegang aan bezoekers boven de 18 jaar. Er vindt geen restitutie plaats voor bezoekers onder deze leeftijdsgrens.
Meer informatie over THE SPECIALS LTD tickets
AGMP presents
THE SPECIALS LTD
A Tribute to 2-Tone Legends The Specials
The Specials Ltd. recreate the passion and enthusiasm of the 2-Tone Records legends The Specials.
The Specials Ltd are a 9-piece band full of energy, excitement and accuracy, performing Specials tracks from the golden era of 1979-1982 such as 'Too Much Too Young', 'Gangsters', 'Ghost Town', 'Rat Race', 'Do Nothing', 'Nite Klub', 'Message to you Rudy', and many more.