The Stumble Tickets
Alexander's Live, Chester.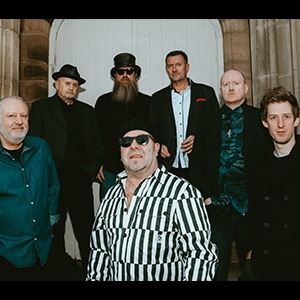 More information about The Stumble tickets
'Without doubt one of the very best blues bands on the road today'


THE ORIGINAL BLUES SOUL SURVIVORS...
?THE FACTS

A blistering mix of blues, soul and old school R&B, The Stumble have been wowing audiences with the energy and virtuosity of their live performances for the past 20 years. Festival favourites in every corner of the UK and Europe, The Stumble are taking their creative talents to a new level with their stupendous 4th album, The Other Side.

This is the band that Lazy Lester wanted to take back to the States with him and the band that the blues press widely recognise as one of the strongest live acts that the genre can boast in the UK.

The Blues is where it all started for The Stumble, with founding member Colin Black and drummer/songwriter Boyd Tonner both major figures in the new wave blues boom coming out of Glasgow in the 80's and 90's.


In recent times the band has learned to embrace a wider spectrum of influences and trust in their musical instincts in order to craft original songs that make both the album experience and the live experience a much more rich and satisfying journey. Simon, Ant, Cam, Paul, Boyd and Colin are all consummate performers who can turn it on, but also let the music breathe.


Unique in their creativity, masterful in their interpretation and solid in their foundations, The Stumble now transcend the blues and look to build on the critical acclaim that has been heaped on their previous album works and live shows by taking the songs from The Other Side on the road and revisiting and reinventing some of their classic renditions of covers by artists such as Howling Wolf, B.B. King, Ike Turner and Peter Green's Fleetwood Mac..

All great bands have a particular mix of personalities and talents that deliver a sound and an edge to die for and The Stumble can mix it with the best of them. Expect raw power, emotion, joyous melodies, heartbreaking blues and a guaranteed good time with a band on the crest of a wave. Experience this band live now and be part of it.